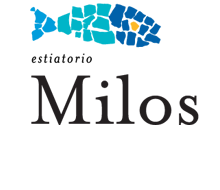 Atlantis Paradise Island has announced the opening of Estiatorio Milos restaurant in the fall of 2015.
Milos, a Greek-influenced Mediterranean seafood restaurant, has six locations worldwide.
"Milos is known for its simple yet inspiring presentation of seafood, and there is no better home than Atlantis for this very unique and fresh dining experience," commented Paul Burke, president and managing director of Atlantis.
"Atlantis continues to stay innovative with its cuisine options in an ever-changing landscape in order to appeal to all guests' culinary desires."

Atlantis has more than 21 restaurants and 19 bars and lounges including Nobu, Todd English's Olives and Jean-Georges' Café Martinique.
Atlantis and Milos executive chef and owner Costas Spiliadis will be collaborating with interior architect Jeffrey Beers, of Jeffrey Beers International (JBI).
The redesign of the restaurant space will begin this summer.