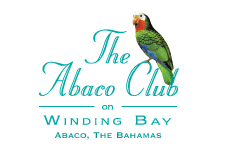 ABACO, The Bahamas. December 2014 –(Marketwired) – Southworth Development, an internationally recognized developer and manager of residential resort communities announced today that it has acquired The Abaco Club on Winding Bay from Marriott Vacation Worldwide Corporation. Southworth acquired the community, in an all cash purchase, in partnership with a consortium of members and residents of The Abaco Club.
The Abaco Club on Winding Bay is one of the world's great sporting clubs, with residences that rival the finest in any island setting. 

The Club features over 2 miles of white-sand beach; an acclaimed tropical links golf course, which has been consistently ranked as the #1 course in The Bahamas by Golfweek Magazine; tennis; a wide range of water sports, world-class bone fishing, deep-sea fishing and boating off Abaco's famed shores and surrounding islands.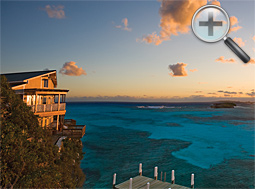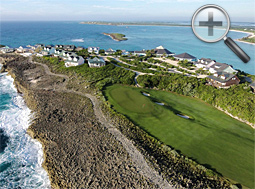 The Right Honourable Perry Christie, Prime Minister of The Bahamas, said: "We welcome Southworth Development's involvement in The Abaco Club on Winding Bay and look forward to working with such a renowned group. Renewed interest and long-term investment in the property will benefit Great Abaco and The Bahamas in the form of increased home building, tourism and jobs. "
Southworth is planning a multi-million dollar renovation of the existing facilities which will begin immediately. In addition, a new state-of-the-art golf practice facility will be added, along with a new marina and boathouse.
"The Abaco Club has everything money can't buy," said David Southworth, President and CEO of Southworth Development. "It's a gorgeous setting, with a well thought out master plan and a passionate membership. It's a perfect complement to our existing properties and we look forward to taking this world-class facility to an even higher level."
The Abaco Club will be offering three home ownership opportunities, including one-bedroom Cabanas; two-to-four-bedroom custom Cottages and spectacular beach-front Estate lots. The club will also operate a rental program which will offer various member homes for temporary use.
Memberships at The Abaco Club are available to Bahamian residents, homeowners, and international non-residents who wish to enjoy everything this stunning Bahamian sporting club has to offer.
Originally developed by Peter de Savary, The Abaco Club opened in December 2004. In 2008, a Marriott affiliate acquired the property and it was then managed by The Ritz Carlton. The acquisition is the second former Ritz Carlton-managed community purchased by Southworth. The first was Creighton Farms, a private club and residential community located in Northern Virginia, which Southworth acquired in 2009.
Michael McCormick, spokesperson of the homeowner consortium said, "We have found the perfect partner in Southworth. Their track record of investing in and developing world-class communities offers us a real sense of security that The Abaco Club on Winding Bay will become the pinnacle of barefoot luxury in The Bahamas. Southworth's 20-plus-year track record speaks for itself, and we are delighted to be joining with them to make an already special place even more desirable."
About Southworth Development
Southworth Development is a privately held company that specializes in the development of residential resort and amenitized real estate communities. Through wholly owned subsidiaries Southworth Golf and Southworth Europe, Southworth is also a leader in the international golf community, having served as owner, manager, consultant or construction manager to dozens of properties throughout the United States, Scotland, The Bahamas, Puerto Rico and The Dominican Republic. Located in Newton, Massachusetts, USA, Southworth was founded in 1991 and currently owns and operates private clubs and residential communities in Massachusetts, New Hampshire, Virginia, Scotland and The Bahamas. The properties include: Willowbend located on Cape Cod, Mass.; Renaissance located on Boston's North Shore; Meredith Bay located on New Hampshire's famed Lake Winnipesaukee, Creighton Farms located in Aldie, Va. 35 minutes west of Washington, DC; The Village at Machrihanish Dunes, Argyll, Scotland; and The Abaco Club, Great Abaco Island, The Bahamas.
Download: The Abaco Club on Winding Bay – fact sheet.