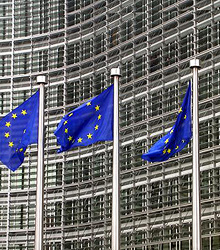 22/07/13 – The Securities Commission of The Bahamas (SCB) has signed a Memoranda of Understanding (MOU) with counterpart securities regulators in the European Union (EU) and European Economic Area (EEA). The European Securities and Market Authority (ESMA) negotiated on behalf of EU and EEA members. These bi-lateral agreements will allow Bahamas-based fund managers to continue to market or perform fund management activities for alternative investment funds (AIFs) in EU and EEA markets, under the Alternative Investment Fund Managers Directive (AIFMD). The MOUs set standards for co-operation and cross-border supervision, making the supervision of alternative funds more consistent globally and strengthening investor protection.

SCB Executive Director Dave Shannon Smith said, "Entering these agreements marks another significant step taken by the Commission to be responsive to international developments in delivering on its mandate under the Securities Industry Act, 2011 to promote conditions that facilitate the orderly development of the capital markets."
Mr. Smith further noted that not only do these agreements allow for Bahamas-based alternative fund managers to access the European markets represented by the regulators the SCB signed with, but they allow the Regulator to demonstrate to audiences locally and abroad its commitment to maintaining international best practices in regulation and the protection of investors globally. He continued, "it augurs well for the jurisdiction's funds industry and the broader financial services industry as well."
Read the MOU here. Source: Bahamas Financial Services Board.