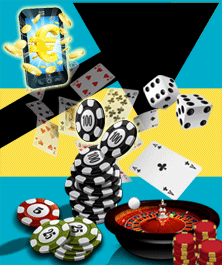 The Bahamas is aiming to become a leader in the gaming industry in the region, Minister of Tourism Obie Wilchcombe said during an address to the Caribbean Gaming Forum held at the Atlantis Paradise Island resort October 28-30.
The government proposes to revolutionize the gaming industry in the country through a new Gaming Bill, which is being debated in the House of Assembly.
"The truth is, we want Bahamians to be able to occupy every possible office within the sector, and we are working diligently to ensure that Bahamians will sooner rather than later be owners of casinos and owners of the gaming industry of The Bahamas," Wilchcombe said.
The forum was held by The Gaming Board in conjunction with the Ministry of Tourism, and organized by the International Governance and Risk Institute, a UK-based firm specializing in training and consultancy to improve regulation and combat financial crime.

Participants included stakeholders and personnel in the Gaming Industry from the Caribbean, Europe and Latin America. Presenters examined wide-ranging gaming-related regulations from Europe and the US; money laundering risks and enhanced due diligence; cheat intelligence and security infrastructure and; improving cross-jurisdictional cooperation to tackle cyber crime.
"The Bahamas is attempting to regain its position as the leader in gaming in the Caribbean and we certainly wish to be competitive in the world, if not for the number of casinos, but certainly for the quality of service that we provide and the integrity of the industry that we have maintained," Wilchcombe said.
"The Bahamas is regarded as the grandfather of gaming in the region, having been in the business for about 100 years with limited adverse effects on the population."
"Gaming in The Bahamas is connected to our tourism industry. It has caused our tourism industry to grow. In fact no one can doubt the ability of this industry to cause economic growth and that is why 15 countries in the Caribbean now have welcomed gaming into their jurisdictions."
According to the Minister, training is fundamentally important to the industry, in order to ensure integrity is maintained and to keep ahead of the competition.
"We are now in the midst of major debate on the modernization of gaming in The Bahamas. What is fundamentally important is that the provisions in the law that will point out our determined effort to ensure that our jurisdiction, is not abused," he said.