Source:
Date:
Updated:

Jamaica Observer
Monday, August 12, 2013
Monday, August 12, 2013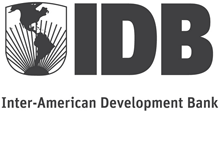 Seven Caribbean Community (CARICOM) countries are to this year benefit from Inter-American Development Bank (IDB) financed Cultural Development Programme (CDP).
An IDB statement said that its cultural centre has selected 45 partner institutions to finance and provide technical assistance to cultural development projects in 25 countries.
The Bahamas, Belize, Jamaica, Haiti, Guyana, Suriname and Trinidad and Tobago will benefit from the CDP which aims to promote cultural development in Latin America and the Caribbean by co-financing projects and working hand-in-hand as project partner.
The Jamaica Observer further reports:
In the case of the Bahamas, the IDB will assist The College of the Bahamas and Bahamian Women in Music, while it will fund the Humana People to People project promoting traditional Garifuna drumming and dancing in Barranco in Belize.
This is an excerpt from Jamaica Observer as it appeared on August 12, 2013. For updates or to read the current version of this post in its entirety, please click here.

Continue reading this post >