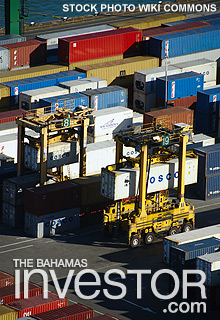 With one of the world's largest independent commodity trading companies, Gunvor, operating an office in Nassau, The Bahamas is well positioned as a viable location for other trading companies seeking to diversify their operations, according to the head of Bahamas Financial Services Board (BFSB).
"We have all of the key ingredients in place that make The Bahamas an attractive jurisdiction for trading companies looking to relocate a trading facility or to establish a hub in a new or more favourable time zone," says Aliya Allen, chief executive officer and executive director, BFSB.
"A modern, well-developed infrastructure, light touch regulation and a tax environment that is favourable to both companies and individuals are important considerations for trading companies. The Bahamas scores highly in all three areas and positions us to compete with other financial centres that are traditional locations for trading companies."

The changing business and regulatory environments in a number of jurisdictions where major trading companies are based is the "opening of the door" for a jurisdiction such as The Bahamas to be an alternative location as a commodity trading hub since it offers elements necessary for commodity trading and shipping–such as physical trading and freight and financial services–and it is in a position to develop risk management services.
"The government is fully committed to the development of all aspects of the financial services industry," adds Ryan Pinder, Minister of Financial Services. "We view the commodity trading business as another important component of our ever evolving financial services offerings and we will work very closely with those companies that have an interest in establishing operations in The Bahamas."
The Bahamas' growing maritime sector revolving around ship registry services and shipping companies–and its well-established financial services community including diverse banking services and consulting expertise in the areas of legal, accounting, tax, compliance and corporate governance matters–are also elements of a country poised to become a regional hub for commodity trading activity, Allen says.
"There is also the additional advantage of a free trade zone on Grand Bahama Island, which is home to one of the most efficient harbours in the region, as well as an international business and logistics park for value added and cargo handling activities."
Creating a hub for commodity trading is a logical extension of the strategic vision that directs the development and evolution of the country's financial services industry, she adds.
"Our goal is to be a globally competitive international business centre for private wealth management, capital investment in the Americas and emerging markets and residency. Trading companies fit perfectly into this vision."