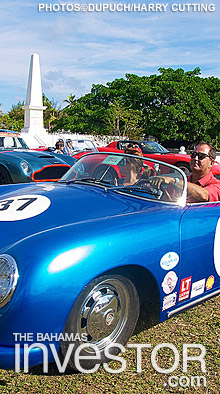 Speed Week participants gathered in Oakes Field on New Providence this morning, led by auto racing great Sir Stirling Moss and Lady Susie Moss. This year's motoring extravaganza runs through December 2.
Building on the success of 2011 revival, this year's program has been expanded to include a Gala Concert, Auto Trade Show, Miss Speed Week Pageant, Beach Party and complimentary flights for Out Island Excursions. Popular returning events include the dinner at Graycliff Hotel & Cigar Factory, boasting the third largest privately owned wine cellar in the world; and a 007 island tour and lunch at Lyford Cay Golf Club, the exclusive neighborhood of Sir Sean Connery.
Tickets to the events can be purchased individually at bahamasspeedweek.com.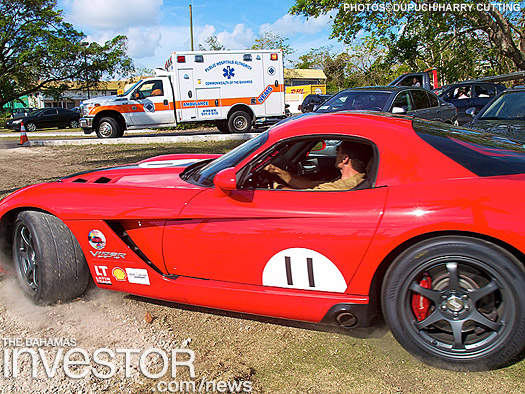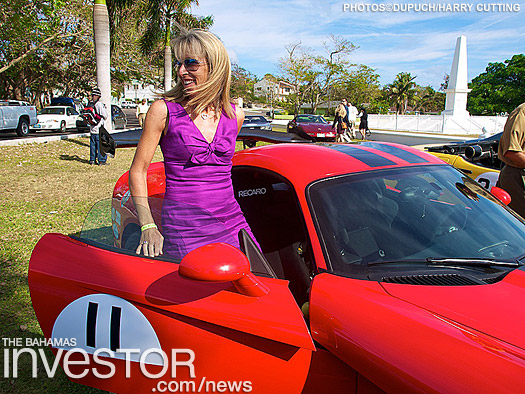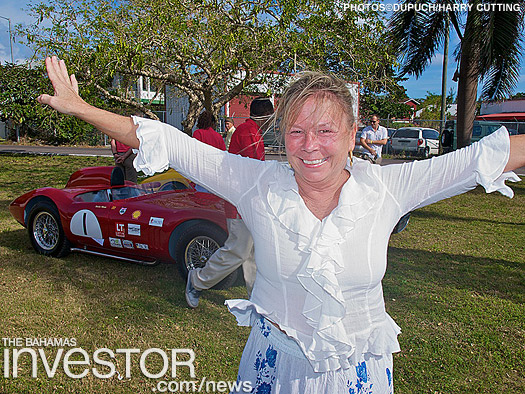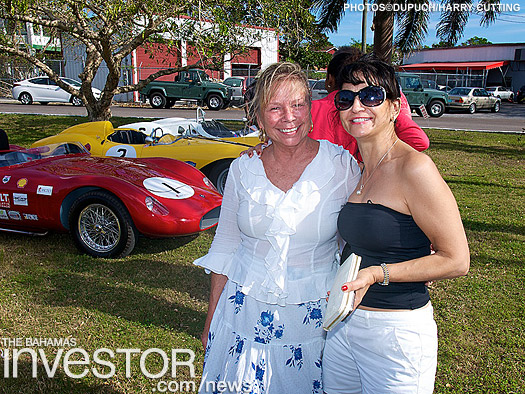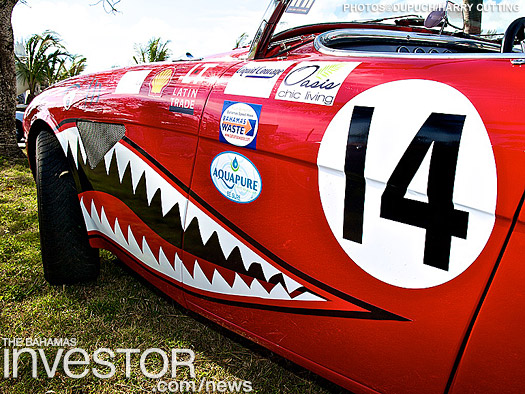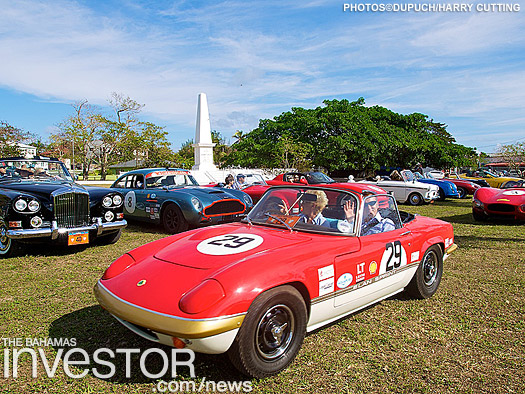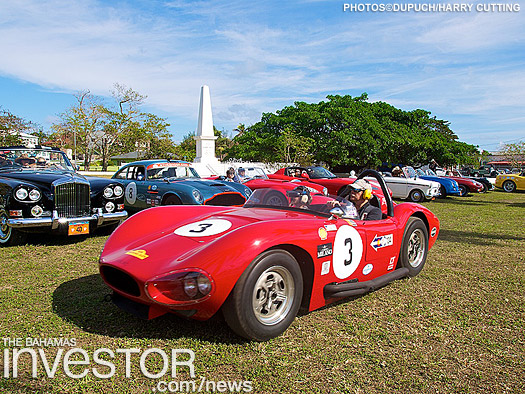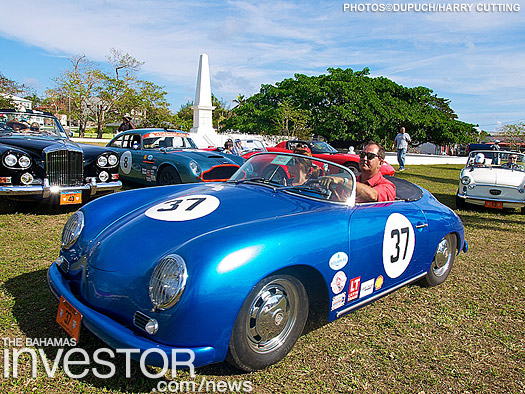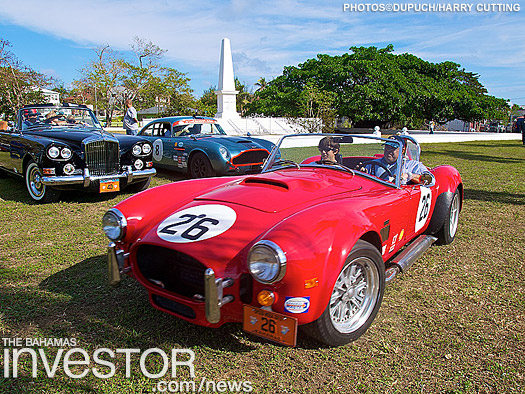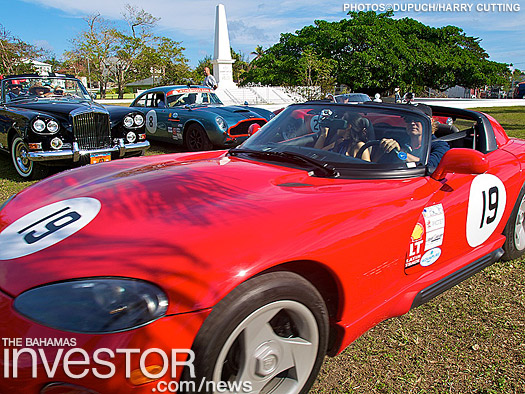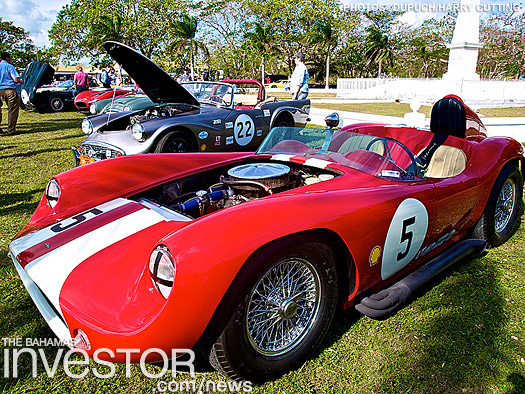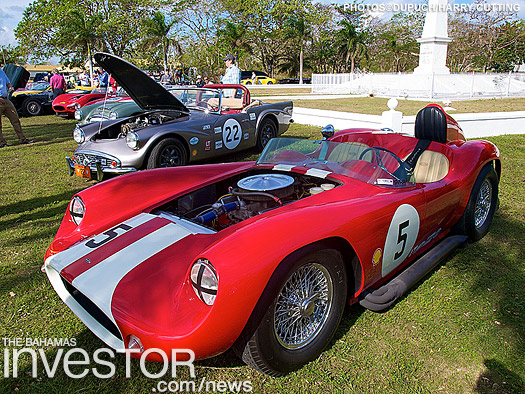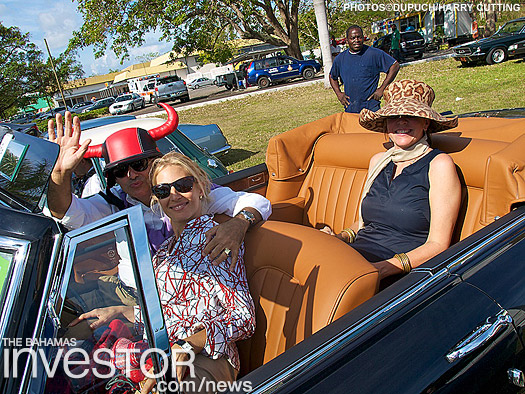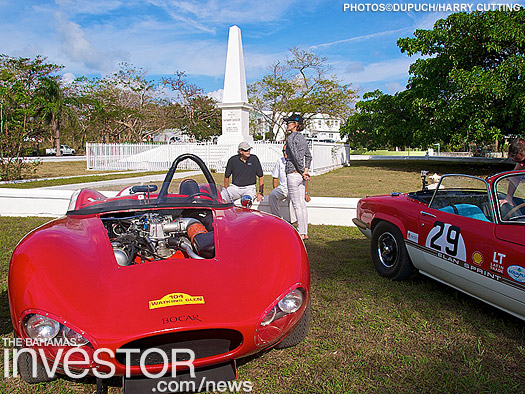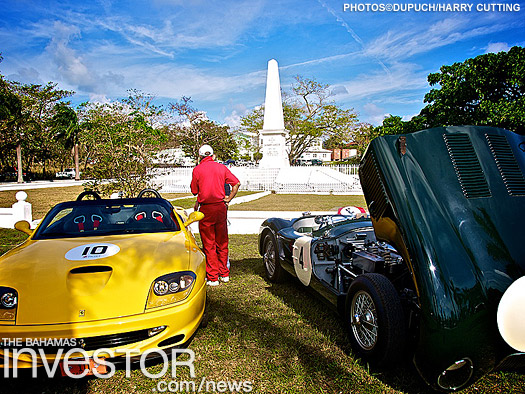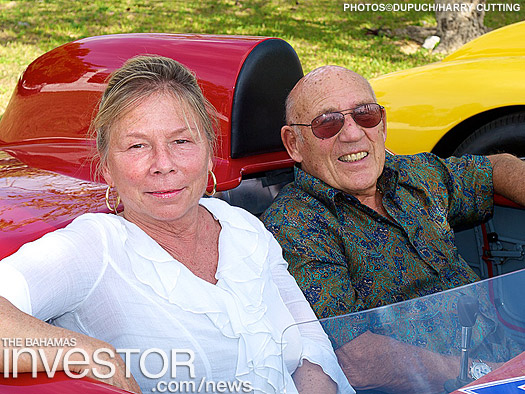 Speed Week participants gathered in Oakes Field on New Providence this morning, led by auto racing great Sir Stirling Moss and Lady Susie Moss (pictured above). This year's motoring extravaganza runs through December 2. (Photos©Dupuch/Harry Cutting)