October
On the back of a new Copa Airlines service between Panama City and Nassau, The Bahamas saw substantial growth in visitor arrivals from Latin America during the third quarter, according to the Ministry of Tourism and Aviation.

This was in tandem with an overall trend among airlines to increase airlift to The Bahamas.
With more arrivals than ever, efforts to improve the downtown environment began in earnest over the summer, according to the Prime Minister. With the completion of the new Straw Market due by year's end, along with the commencement of other key projects on and around Bay Street, historic Nassau is set for a facelift.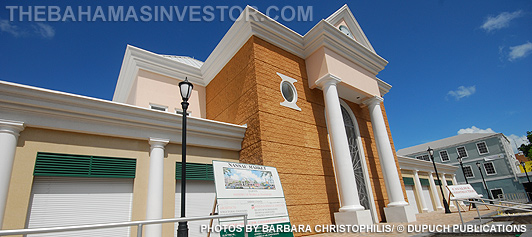 In other news, The Central Bank of The Bahamas announced in October that the government had invited applications for Bahamas Registered Stock totaling $60 million.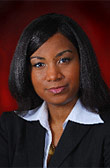 November
After two months of searching, the board of directors of the Bahamas Financial Services Board (BFSB) named Aliya Allen as the new chief executive officer and executive director, effective January 1, 2012.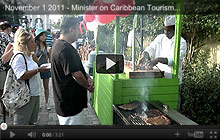 This month was also designated as Caribbean Tourism Month and an awareness campaign was run throughout the region.
As visitors enjoyed the sunny high season, behind the scenes things were moving apace in the tourism sector. Baha Mar marked its first, official milestone with the opening and handover of a 1.25 mile realignment of West Bay Street, paving the way for the second stage of construction of the mega-resort.

It was a different story at The Bahamas' other major resort, with Kerzner International announcing that it intends to transfer its ownership of the Atlantis Resorts and Paradise Island properties including the One and Only Ocean Club to a Canadian company with some $159 billion in assets.
December
The festive season got underway in The Bahamas with the return of one of the most iconic events in Nassau's history–Speed Week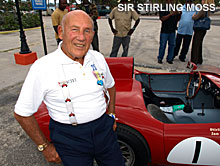 , with famed Formula One racing car driver Sir Stirling Moss leading the way.
BTC continued its technical and infrastructural overhaul with the opening of a new flagship store, and the launch of 4G services in Nassau.
The financial services sector also underwent a revamp, with 14 financial services related bills passed in the upper and lower houses of Parliament.
Ending a busy year for developments in The Bahamas, Prime Minister Hubert Ingraham officially opened the Straw Market in downtown Nassau this month.