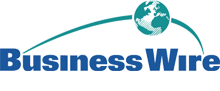 HOUSTON, Texas–(BUSINESS WIRE) — Caribbean nations will come together for the first time to specifically address emergency response protocols for offshore deepwater drilling activities at Open Forum's inaugural conference: One Caribbean – One Response on September 13, 2012, in Port of Spain, Trinidad.
"The Caribbean Sea and Gulf of Mexico are inextricably linked by the continuous flow of ocean currents and eddy streams. A deepwater event in any one of these regions becomes everyone's challenge," said Open Forum founder Lee Hunt, former President of the International Association of Drilling Contractors. "While the international focus has been largely an effort by the United States to protect its shores, One Caribbean – One Response will give Caribbean nations the opportunity to focus on how they can learn from each other and work together to build deepwater response capabilities."

The goal of the forum is to improve the integration of emerging deep-water drilling with regional regulatory and industry response capabilities. A planned, coordinated set of procedures and protocols for governments in the Caribbean Sea must mesh with industry standards for safety and pollution prevention, particularly with respect to capping, containing and capturing potential sub-sea, deep-water releases.
Senator the Honourable Kevin C. Ramnarine, Minister of Energy of the Republic of Trinidad and Tobago, will deliver welcoming remarks at One Caribbean – One Response. Additional confirmed speakers include Juan Carlos Zepeda Molina, President Commissioner for Mexico's National Hydrocarbons Commission (CNH); Michael R. Bromwich, Managing Principal of The Bromwich Group and former director of the Department of the Interior's Bureau of Safety and Environmental Enforcement; Captain John Slaughter, Chief, Planning and Force Readiness Division at the Seventh Coast Guard District, Miami; and Patrice Coholan, President, Horizon Marine, Inc.
Panel discussions will include presentations from representatives from Mexico, Trinidad & Tobago, the Bahamas and Cuba. Topics will address: Deepwater Drilling Safety Regulations; International Response Protocol; Issues of Transnational Boundary Pollution; and Liability and Options for Spill Events.
A media availability with call-in capability will be held on Friday, September 14. Details to follow.
For more information on One Caribbean – One Response, go to: http://ocor2012.com/.