Source:
Date:
Updated:

Prensa Latina
Monday, April 15, 2013
Monday, April 15, 2013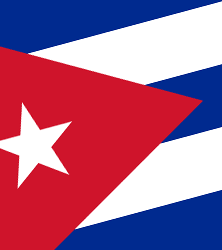 Nassau, 13 Abr (Prensa Latina) — There is a 25 percent to 30 percent chance the Bahamas Petroleum Company will discover oil in The Bahamas, according to Paul Gucwa, BPC"s chief operating officer.
"What we're about to do is explore to find out whether there's oil there or not," said Gucwa.
"And as explorationists, I can tell you that our perception is there is a one in three or one in four chance that there is oil. So it's not certain that we are going to find oil."
The government has approved exploratory drilling to determine if the country has commercially viable oil reserves before it holds a referendum on the issue at the end of 2014 or early 2015.

Gucwa said even if BPC does find oil, it will take years before production gets going.
"Should we be fortunate enough to find oil, it will be four to six years before we're able to put the facilities in place to begin production and that's the time that we intend to train people to take the jobs in The Bahamas.
"As a company we are committed to hiring Bahamians to fill all the jobs that we can."
Kenred Dorsett, minister for the environment and housing, has said a commercial oil find would be "economically transformative".
Under the current agreement, BPC would pay out anywhere from 12.5 percent to 25 percent to the government, depending on how much oil is extracted each day, if oil is discovered according to caribbeannewsnow.com.
Source: Prensa Latina News Agency