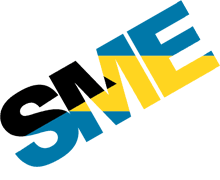 The government is developing new legislation to support small and medium sized enterprises (SMEs), and help them fulfill their potential as drivers of the Bahamian economy, according to Minister of State for Investments Khaalis Rolle.
The Minister said that the government is developing an SME development framework in collaboration with the Bahamas Chamber of Commerce and Employers' Confederation, as well as the Inter-American Development Bank.
The framework will help SMEs with access to financing, as well as business and technical support services.
Minister Rolle said it would "ensure SMEs are based on the soundest possible footing and that they can operate in an environment that is conducive to their success."

Speaking at Accountants' Week, held at the Sheraton Resort Nassau last week, the Minister went on to praise the role of SMEs in the wider economy, saying that they are a key part of any economic recovery period.
"SME development is a critical component of any economic development in The Bahamas, going forward," he said. "SMEs play a vital role in our economy as sources of innovation and creativity."
The Minister also said that the government is working on a national economic development strategy that would involve significant consultation with the private sector.
"A sound national development plan will have to be underpinned by fiscal prudence," he said.
"The road ahead is by no means an easy one. However, the government is committed to a sustainable economic strategy. This strategy will require the support and consultation of all stakeholders [to] place The Bahamas back on the path to sustainable economic development."
cmorris@dupuch.com