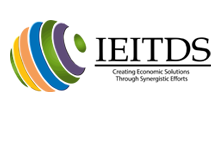 Government representatives and entrepreneurs gathered yesterday to discuss investment and trade opportunities between The Bahamas and Panama in a push to build trade relations between the two nations. The theme of the two-day gathering is "Engaging Global Markets through Entrepreneurship, Investment, Trade and Tourism Platforms."
It is being held under the auspices of the International Economic Investment & Trade Development Symposium (IEITDS).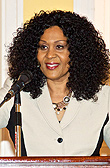 In the past many English-speaking, entrepreneurs from the Caribbean region have cited language as a barrier to trade, said event organizer, Melida Harris Barrow (left), chief executive officer of Panama World Trade and Investment.
"The Caribbean [region] is not involved when it comes to exporting and trading to Panama. We have the Panama Canal. We have the free zone and it is under-utilized by the region," said Harris Barrow, an international business consultant.
"What our organization is trying to do now is create a bridge between the Caribbean [region] and Panama. Out of this seminar we are creating the platform in order for us to start doing business with each other."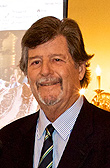 David McGrath (right), the Panamanian government's representative in The Bahamas, said he has pushed that very issue for many years. Now, he said, is the time for the region to take action.
"Not only is the Caribbean [region], including The Bahamas, not engaging with Panama. It's also not engaging on a trade platform with countries such as Haiti," Harris Barrow observed.
"Haiti has a lot to offer. It's a rich country, but people look at it differently because of the propaganda. There could be a lot of exporting from Haiti to The Bahamas and vice versa, but it's not happening because there's no communication. There's no dialogue," she explained. "This is the time to talk. If it's not now, it will be never."
In the Caribbean region, there is a strong reliance on foreign direct investment (FDI) to fuel economic growth.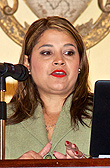 According to Nadgee Bonilla de Castillo (left), director of tourism investment in Panama, the Latin American country boasts attractive investment policies for foreign investors, particularly those interested in building hotels outside of Panama City.
With a minimum investment of $250,000, foreign investors are able to tap into key tax breaks, she said.
When it comes to small island developing states, The Bahamas is a leader in attracting FDI to its shores.
In the tourism sector, the Hotel Encouragement Act provides incentives for investors by allowing certain items to be imported duty-free for the construction, renovation and/or refurbishment of resorts.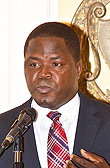 Minister of State for Investments Khaalis Rolle (right) was quick to note that all incentives offered to foreign investors are "equally available" to Bahamian investors.
"I would like to rid Bahamians of this misperception. Any and all incentives that are granted to foreigners are granted to Bahamians," said Rolle. "You don't want to be in a situation where you have your entire economy dominated by foreign direct investors."
What's inhibiting the growth of Bahamian entrepreneurship, said Rolle, is the inherent difficulty in raising significant capital. Local banks seemingly favour consumer or personal loans, over business loans.
With its mix of keynote speakers and networking opportunities, the event's co-organizer Dr J'Ramando Horton, found attendants' level of interest encouraging.
"Our goal is to bring persons who are doing business in other parts of the world, particularly those with an interest in Panama or the US, and give them the information they need to be successful entrepreneurs," he said. "In that regard, it was a very successful event."
Pictured: Speakers at the International Economic Investment & Trade Development Symposium (IEITDS) themed "Creating Economic Solutions Through Synergistic Efforts" held at SuperClub Breezes in Nassau Bahamas (Photos Harry Cutting/©Dupuch)
tblair@dupuch.com