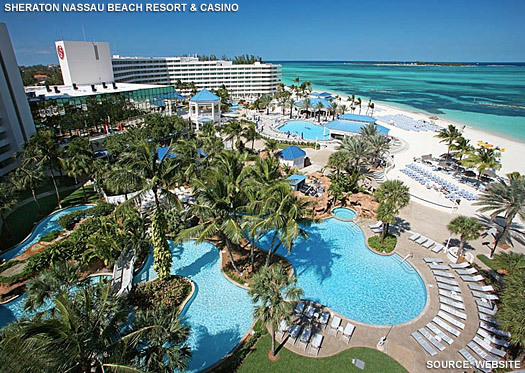 The Sheraton Nassau Beach Resort & Casino on Cable Beach is offering day passes available to cruisers and locals.

The resort's room-inclusive day pass is $99 and grants cruisers and locals access a room for two from 7 am to 7 pm and to the following resort amenities:
day-use room for two
beach
pools
non-motorized water sports
on-site restaurants and lounges
towels.
For those looking to just enjoy the resort amenities for the day–not a room at the resort–visitors can book a standard day pass for $25 per person, which grants guests access to the beach, pools, restaurants, towels and non-motorized water sports.
Both day passes include access to kayaks, snorkeling equipment, water bikes and rafts.
Food and beverages are not included complimentary for either day pass, but can be purchased separately.