Source:
Date:
Updated:

PRNewswire
Friday, February 15, 2013
Friday, February 15, 2013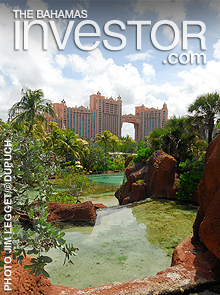 WEST DES MOINES, Iowa, Feb. 14, 2013 /PRNewswire/ — Event Management leader ITA Group today announced Briggs, Inc., New York City, NY (a destination management company) and Atlantis Paradise Island Resort, Bahamas, as the recipients of its 2012 Timeless Performance Award. This is the ninth consecutive year for the award, which recognizes the efforts of hotel, cruise line, and destination management company (DMC) suppliers.
Winners are selected based on nominations from ITA Group sales and event management team members, as well as feedback from ITA Group's Group Event Management Supplier Evaluation Surveys. Participants from some of the world's largest corporations weighed in on their service experience from start to finish with these two companies.

"We thrive on creating remarkable experiences," said Senior Vice President of Event Management Mary Bussone . "Our clients and their participants have very high expectations. That's why we only partner with the best travel suppliers out there – those with a relentless commitment to customer service, and the experience and insight to create memorable, meaningful experiences. We congratulate our distinguished 2012 winners."
Winners of the 2011 ITA Group Timeless Performance Award were:
Hotel Category: Grand Hyatt Kauai Resort & Spa
Destination Management Company Category: IVI Mexico
About ITA Group
ITA Group combines incentive programs, rewards and recognition, group travel and event management to engage employees, motivate channel partners and ignite customer devotion. And we rely on traditional business values like hard work, integrity and great client service to make sure our clients are successful. Founded in 1963, ITA Group is headquartered in West Des Moines, Iowa, with sales offices in Atlanta, Boca Raton, Chicago, Dallas, Des Moines, Detroit, Indianapolis, Los Angeles, Minneapolis, Philadelphia, San Francisco and the greater New York City area.