SANTO DOMINGO, Dominican Republic — Bahamian Cabinet Ministers, government technical officers and private sector stakeholders met with several counterparts in the Dominican Republic during two days of bilateral talks this week.
Minister of Foreign Affairs and Immigration Frederick Mitchell led the delegation and was accompanied by Minister of Agriculture, Marine Resources and Local Government Alfred Gray, Minister of National Security Bernard Nottage, Minister of Financial Services Ryan Pinder.
The talks, which ran October 29-30, covered issues such as illegal fishing, migration and trade relations, particularly in the area of agricultural imports and medical products.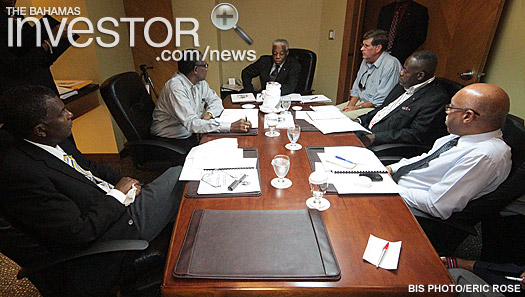 Members of the Bahamian delegation hold a briefing, October 29, Santo Domingo, Dominican Republic. (BIS Photo/Eric Rose)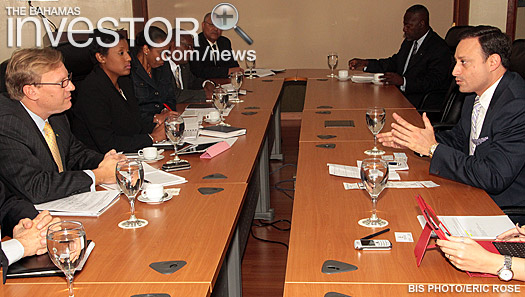 Minister of Financial Services Ryan Pinder (left) listens to Secretary of State Executive Director in the Export and Investment Center of the Dominican Republic Jean Alain Rodriguez, at the Investment and Trade Council, October 30, Santo Domingo, Dominican Republic. (BIS Photo/Eric Rose)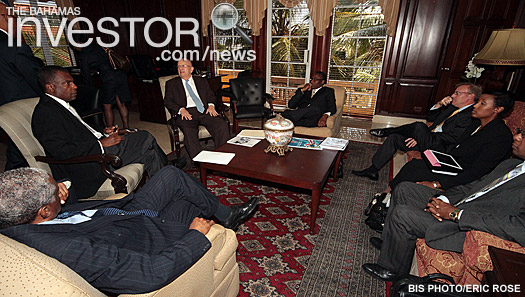 Members of the Bahamian delegation attend an official welcome at the Ministry of Foreign Affairs, where Foreign Minister Carlos Morales Troncoso greeted the group October 30, Santo Domingo, Dominican Republic. (BIS Photo/Eric Rose)