Prime Minister Perry Christie traveled to Havana, Cuba, December 7 to attend the 18th Special Meeting of the Conference of Heads of Government of the Caribbean Community.
He was accompanied by Minister of Financial Services Ryan Pinder, and Minister of State for Investments in the Office of the Prime Minister Khaalis Rolle.
Whilst in Cuba, the Prime Minister also attended the Fifth CARICOM-Cuba Summit yesterday.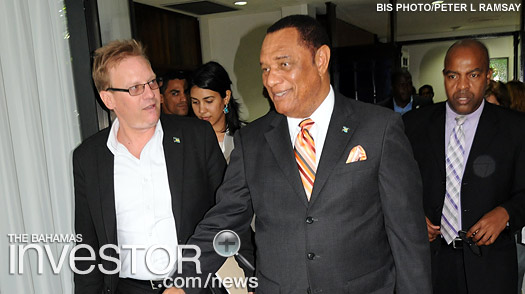 The Prime Minister (centre) and Ryan Pinder (left) arriving at Jose Marti International Airport in Havana December 7. (BIS Photos/Peter L. Ramsay)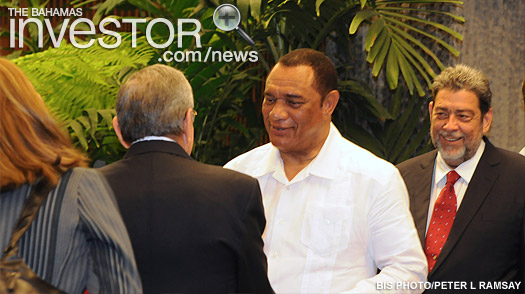 The Prime Minister (centre) is greeted by Raul Modesto Castro Ruz, president of the Republic of Cuba, at the Plenary Hall, Palace of the Revolution December 7. (BIS Photos/Peter L. Ramsay)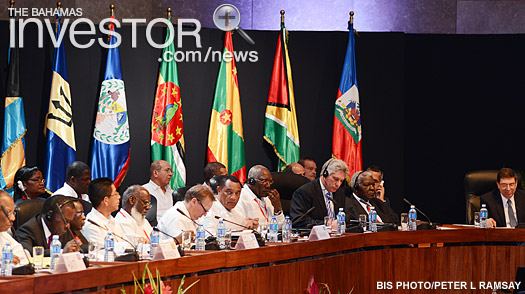 The Bahamas delegation and other dignitaries participate in the opening of the forum December 7. (BIS Photos/Peter L. Ramsay)