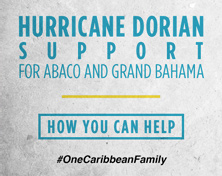 Hotels and resorts in the region have joined with the Caribbean Hotel and Tourism Association (CHTA) to launch an online auction to help support the long-term recovery of the northwestern islands of The Bahamas.
Travellers can choose destinations and hotels by shopping or bidding on vacation options via the Charitybuzz online fundraising portal.
"We are thankful for the contributions of our hotel and resort partners to assist the people of The Bahamas during this very difficult period," said CHTA's president Patricia Affonso-Dass.