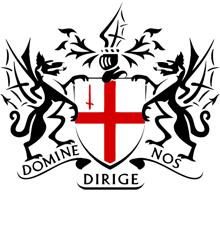 The Bahamas Financial Services Board (BFSB) brought its Bahamas Landfall event to London yesterday with a technical presentation and cocktail reception at the Mandarin Oriental Hotel in London's Knightsbridge.
The successful format attracts investors, high-net-worth individuals, financial services providers and other intermediaries. The London event follows on from similar presentations in Brazil and Mexico earlier in the year.
Speaking during the opening of the technical presentation, managing director and chief executive officer of the BFSB Aliya Allen said that The Bahamas offered a wide range of products and services to high-net-worth individuals looking to invest.

"Through our complete suite of products, excellent customer service and one of the most well-educated workforces in the region, we have ensured that The Bahamas has a large range of options for investors," she said.
Bryan Glinton, associate with Glinton Sweeting and O'Brien law firm based in Nassau, spoke about the benefits of domiciling in the The Bahamas.
"We certainly believe that The Bahamas offers exciting opportunities for individuals looking to domicile and invest in the jurisdiction," he said.
"We can offer luxury residences, first-class amenities and a whole gamut of financial services in a stable democracy only 40 minutes away from Florida."
Also speaking at the event were senior associate with Higgs and Johnson Nadia Fountain, Linda Beidler-D'Aguilar of Graham Thompson and Co, and Nicola Virgill-Rolle, director of services, Ministry of Financial Services.
The event was sponsored by Julius Baer, Etienne Dupuch Jr Publications Ltd, ATC Trustees (Bahamas) Ltd, Higgs & Johnson, Grand Bahama Port Authority, RBC Wealth Management, Scotia Private Client Group, Bahamas Maritime Authority, and the Bahamas Ministry of Financial Services.