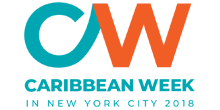 Bahamas Minister of Tourism and Aviation Dionisio D'Aguilar and a delegation including Director General Joy Jibrilu and other representatives are attending the Caribbean Tourism Organization's (CTO) Caribbean Week event in New York City this week.
The CTO's major annual summit will take place June 2-8 at Wyndham New Yorker hotel in Midtown. Tourism officials, industry professionals, media, students and Caribbean consumers will gather to share and receive important updates on the state of tourism in the region, and celebrate the sights, sounds, colour and culture of the Caribbean.

Hon. D'Aguilar, Mrs. Jibrilu and representatives from the Bahamas Ministry Of Toursim and Aviation will join members of the CTO for a Caribbean diaspora forum, student colloquium and a variety of business sessions, conferences, trade shows, marketplaces and workshops discussing important topics related to tourism in the Caribbean. The Rum & Rhythm™ Benefit, which aids the CTO Foundation, and lively consumer-oriented events will bring together attendees for Caribbean-inspired food, lively entertainment and networking opportunities.
In his final year as CTO Chairperson, D'Aguilar will speak to the current state of the travel industry throughout the Caribbean, providing updates on visitors, hurricane relief efforts and new developments for travellers. He will also attend meetings and media engagements on behalf of the Islands Of The Bahamas.
"I look forward to a week of networking, exchanging ideas and celebrating the Caribbean with the industry's best and brightest at this year's Caribbean Week," said D'Aguilar. "It has been an honour to serve as CTO chairperson and represent this beautiful and culturally rich part of the world, and I look forward to returning to the event in my capacity as Bahamas' Minister of Tourism in the future."
Prominent chefs from The Bahamas will bring a taste of the nation to Caribbean Week, starting with a private kick-off event at ElementX Rooftop lounge in Queens on Sunday, June 3 featuring a seven course small plate tasting menu presented by Chef Ray. Each person will have the opportunity to indulge in seven flavourful unique dishes that infuse Caribbean and modern flavors. Chef Kevyn Pratt and Mixologist Marv Cunningham will also be representing The Bahamas, cooking and shaking up Caribbean-inspired flavours during Caribbean Week events.
The week of events will culminate with the Caribbean Tourism Industry Awards Dinner on the evening of June 7. Mrs. Jibrilu will receive the esteemed Allied Award, presented to an individual from among the CTO family who has done an extraordinary job of contributing, in a tangible way, to the sustainable development of the region.
The Bahamas is also nominated in four categories for the Media Awards portion: "Virtual Visitor Award": Best Feature in an Online Publication; "Up the Social Ladder": Best Social Media Marketing Campaign by a CTO Member Country; "Me Too! I Rediscovered Home!" Best Feature by a Diasporan Journalist in U.S. or Caribbean Media; and "No Anansi Story!" Best Feature by a Caribbean-based Journalist (that appeared in Caribbean-based media). Winners will be selected by an expert panel of travel media and industry judges and announced during the dinner ceremony that evening.
For more information visit Bahamas.com.