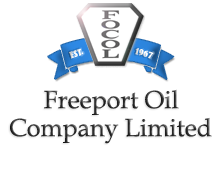 At its Annual General Meeting (AGM), FOCOL Holdings Limited described its 2016/2017 fiscal year as one of "resilience" with the company's net comprehensive income sitting at $30.3 million as at year end at July 31, 2017, compared to $31.3 million the previous year.
In October 2016, Matthew – a Category 5 Hurricane – caused considerable disruption to the company's fuel distribution operations in both The Bahamas and the Turks and Caicos Islands. However, the diligent work of management and staff restored distribution infrastructures in a matter of days.

FOCOL'S Chairman, Sir Franklyn Wilson said the year's challenges not only put the company to the test, but also made it stronger.
"It was really challenging," he said. But out of it came some wonderful benefits for the company, quite candidly, because it provided the company an opportunity to perform at a level that the country had never seen and did not know we could do."
Read/download the full report here: