Bahamas Ministry of Tourism (MOT) representatives traveled to Halifax, Nova Scotia during a recent Bahamas Tourist Office (BTO) Canada sales mission to promote The Islands Of The Bahamas and attract Canadian visitors to the destination.
High Commissioner Roselyn Horton joined Paul Strachan, senior director of MOT-Canada, as they met with key travel trade media, local travel agents, the Federation of International Basketball Association Group (FIBA), and students of Arcadia University, Dalhousie University, St Vincent University, and St Mary's University.

The trip has already generated bookings from Arcadia University and FIBA for 2018 travel to The Bahamas.
"The Bahamian diaspora, and the amount of Bahamian students studying in the Halifax area is tremendous," said Strachan.
"If we can establish our presence, and continue to strengthen that connection, we can certainly anticipate growth in travel from Halifax to The Bahamas."
Halifax Stanfield International Airport offers direct flights into Toronto, making travel to the islands more convenient. Westjet currently offers nine direct weekly flights from Toronto Pearson International Airport to Nassau, Bahamas.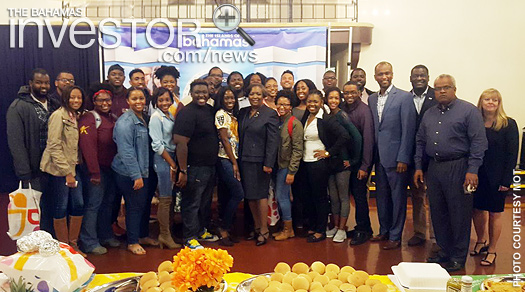 Pictured: Bahamian students from Dalhousie University, St Mary's University and St Vincent University joined members of The Bahamas Ministry of Tourism and Aviation to speak about the Bahamian diaspora in Halifax, Nova Scotia. (Photo courtesy MOT)