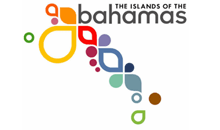 NEW YORK – Low Winter temperatures, a snowstorm and blizzard, was not enough to stop the Bahamas Ministry of Tourism Managers, as well as its Hoteliers and representatives from their Promotion Boards' attendance, at the recent New York Times and Boston Globe Travel Shows.
Their collective participation provided an impressive representation for The Islands Of The Bahamas.

During the weekend of the recent New York Times Travel Show, temperatures dipped into the 30's.
The Boston Globe Travel Show took place the week that city experienced first a snow storm, a blizzard and then temperatures that dipped to wind chill factors as low as 13 degrees below zero.
In both instances, teams representing The Bahamas welcomed Travel agents, media and consumers to their booth to provide them with information on the Sunny Bahamas as an alternative to the north east coast winter weather.
This is an excerpt from South Florida Caribbean News as it appeared on February 22, 2017. For updates or to read the current version of this post in its entirety, please click here.

Continue reading this post >