Source:
Date:
Updated:

Ministry of Tourism
Thursday, October 20, 2016
Wednesday, February 1, 2017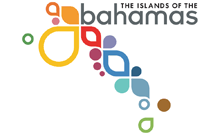 With The Bahamas 16 weddings less than a month away, The Islands of The Bahamas are finalizing plans to ensure the multiple weddings in paradise are as timeless and perfect as the 16 lucky couples imagined.
However, due to the impact of Hurricane Matthew, the weddings once scheduled for Grand Bahama Island will now take place on Nassau and Paradise Island. Couples will be updated as soon as possible so that the relocation will be a smooth transition.

The excitement continues to grow among the Canadian couples who have been dreaming of their destination weddings for months.
The 16 Canadian couples will be a part of sixteen weddings in various locations throughout The Bahamas all transpiring simultaneously on November 16. The weddings will take place on the beautiful islands of Abaco, Andros, Bimini, Cat Island, Eleuthera, Exuma, Harbour Island, Long Island, Nassau and Paradise Island.
Sr. Manager of Romantic Travel, Weddings, and Honeymoons at the Ministry of Tourism Vinincia Strachan said The Bahamas is keenly awaiting the chance to share its country with the world.
"There are a few places in the world as beautiful and romantic as The Islands of The Bahamas. With the celebration of our 16 weddings event, we hope to share the wonder of our country. We look forward to welcoming the couples and their guests on November 13 for the welcome reception at Atlantis," Strachan said.
"This is the perfect opportunity to communicate to the Canada market, and the world really, that The Bahamas is open for business despite the passage of Hurricane Matthew. We expect that photos, videos and testimonies from the couples will go viral, sharing the beauty and excitement of their Bahamas weddings with the world."
The 16 lucky couples that will exchange vows on November 16th in The Bahamas are:
1. Agnes Meldrum and Travis Matubis of Blackfalds, Alberta – Exuma
2. Lauren Heximer & Nathan Medeiros of Hamilton, Ontario – Harbour Island
3. Krista Coward & Christopher McMahon of Mitchell, Ontario – Andros
4. Jessyca Sylvestre & Jason Danyluk of Windsor, Ontario – Nassau
5. Nicole Vogel & Michael D'Aoust of Sherwood, Alberta – Abaco
6. Kristen Cormier & Adam Morris of Burlington, Ontario – Nassau
7. Alycia Park & Ryan Yaremko of Stoney Creek, Ontario – Cat Island
8. Dawn Saunders & Darryl Flowers of Pickering, Ontario – Eleuthera
9. Katrine Martyn & Curtis Streeter of Pickering, Ontario – Nassau
10. Tiffany Jones & Nabil Badre of Edmonton, Alberta – Abaco
11. Debbie Thompson & Jason Carrington of Toronto, Ontario – Nassau
12. Lana Newell & Mark Voisin of Bedford, Nova Scotia – Exuma
13. Tara Noone & Mike Sylvester from Kitchener, Ontario – Long Island
14. Megan Cull & Curtis McDonald of Cochrane, Alberta – Nassau
15. Olivia Muc & Robert Surgeoner of Winnipeg, Manitoba – Bimini
16. Dayna Sawatzky & Tyler Pugh of Edmonton, Alberta – Paradise Island
Each couple will receive round-trip airfare to The Bahamas, hotel accommodations, meals, a wedding ceremony, cake, flowers, champagne, rehearsal dinner, a small reception, a videographer and a personal wedding coordinator to assist with planning their wedding.