Source:
Date:
Updated:

Sony Music
Wednesday, May 18, 2016
Wednesday, May 18, 2016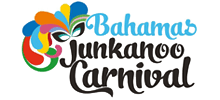 NASSAU, Bahamas, May 2016 /PRNewswire/ — The second annual Bahamas Junkanoo Carnival presented by BTC was an extraordinary success, said Bahamas National Festival Commission (BNFC) Chairman Paul Major.
"We invested heavily to ensure there was a perfect dose of music, culture and vibes. That investment paid off in a big way. Inside Da Cultural Village during the day we had Rake n' Scrape, interactive cultural demonstrations and the first ever Junkanoo Carnival Regatta. Every night we had Bahamian and international entertainers electrify the thousands of patrons. And on Saturday, the Road Fever Parade and Aftermath concert provided a fantastic end to the three-day event," said Major.

"I think Saturday night was the most extraordinary. We probably had 20,000 people. People arrived at 1 am. trying to buy tickets," he said, referring to the closing concert, which featured Bunji Garlin, Willis and the Illest Band, Puzzle and Taurus Riley, to name a few.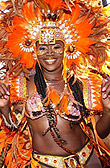 Junkanoo Carnival started Thursday, May 5 with the opening of the Road to Carnival, a path from Festival Place in Downtown Nassau to Da Cultural Village, lined with sculptures by Beadle Works as directional signs. Tourists wound up at Da Cultural Village to take part in cultural contests; watch the regatta, taste uniquely Bahamian food, and participate in the hourly Junkanoo rush outs, among other things.
The nightly concerts were also spectacular with a major highlight of Friday's Mega Concert being the crowd-pleasing performance of Fanshawn Taylor, who won the Music Masters Song Competition with "Dig Up Da Road". Along with a $20,000 cash prize, Fanshawn will have her hit recorded and produced by a renowned producer courtesy of Sony Music Entertainment. The promotional deal with Sony includes the design of cover artwork for the single; the coordination of a digital promotional tour in the US and Latin markets and the creation of a comprehensive social media branding strategy for one year, inclusive of a VEVO/YouTube artist channel for online promotion.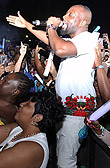 Wyclef Jean's exhilarating performance was another highlight along with the presentation of the Junkanoo Carnival theme song by Bahamian hit-maker D-Mac. Wyclef expressed his love for the Bahamas to the thousands of people in Clifford Park; paying homage by incorporating a Junkanoo performance into his set.
Roscoe Dames, CEO of the BNFC said Bahamas Junkanoo Carnival is having a phenomenal impact. "Everyone put their best foot forward for these events and can be proud of the roles they are playing in boosting the cultural industries. This is unique stuff we are doing here and it is clear that many Bahamians are embracing it."
"The Bahamas National Festival Commission is blessed to have an amazing title sponsor in BTC. They provided support for every aspect of the festival and through their BTC TV broadcasted the event in 12 Caribbean countries and across the world through their online streaming," said Dames.