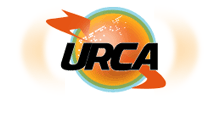 The Cellular Liberalisation Task Force has advised the public that the Utilities Regulation and Competition Authority (URCA) has been duly notified to proceed with the licensing of the new cellular mobile company (NewCo).
Cable Bahamas Ltd (CBL) will have a 48.25 per cent shareholding, as well as board and management control of NewCo. The licences will be awarded after URCA has completed the final formalities of the licensing process.

On 18 October, 2015, the Task Force announced that CBL emerged as the successful bidder of the cellular mobile selection process, having obtained the higher score of the two bidders that participated in the spectrum auction administered by URCA.
The Task Force then commenced discussions with CBL regarding the ownership arrangement that was stipulated in the Request for Proposals, dated 13 November, 2014. These discussions have led to the conclusion of the shareholders agreement that will govern the relationship between CBL and HoldingCo.
HoldingCo is the entity that will hold the majority equity ownership interest (51.75 per cent) in NewCo on behalf of the Bahamian public.
In order to facilitate the timely formation and licensing of NewCo, HoldingCo will be formed with government as the sole and initial shareholder.
Government's shareholding in HoldingCo would only be temporary in nature, pending an offering of shares in HoldingCo to institutional investors (eg local pension/mutual funds, co-operative credit unions). As such, the government will soon appoint a Caretaker Board for HoldingCo until such time as HoldingCo's shares have been divested.
PricewaterhouseCoopers, will now focus on soliciting eligible investors. However, this will not interfere with the timing of NewCo's launch once the relevant licences have been granted by URCA.
The licence will be awarded to NewCo for a fifteen-year period. From the time that the licences are awarded, NewCo will be required, on a phased basis, to satisfy a raft of coverage obligations throughout The Bahamas.