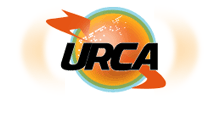 In early June 2016, the Utilities Regulation and Competition Authority (URCA) received notification from the Minister that it should proceed with the licensing of a new cellular mobile network operator and service provider, NewCo2015 Ltd (NewCo).
Cable Bahamas Ltd (CBL), as the successful applicant under the RFP process, will have a 48.25 per cent shareholding in NewCo as well as board and management control. A special purpose holding company set up by and currently wholly owned by the Government of The Bahamas, HoldingCo2015 Ltd (HoldingCo), will own the remaining 51.75 per cent of the shares of NewCo.

Following receipt of the notification from the Minister, URCA proceeded to complete the remaining matters pertaining to the award of licences, namely:
Payment by CBL of the Spectrum Licence fees in the amount of $62,500,000;
Submission of documents of incorporation for NewCo;
Submission of Business Licence and VAT registration for NewCo; and,
Provision by NewCo of information regarding the Board, management and regulatory contacts for NewCo.
On 30 June 2016, all of the above formalities having been completed, URCA issued the following licences to NewCo:
an Individual Operating Licence (IOL), authorising the operation of an electronic communications network and provision of carriage services; and,
an Individual Spectrum Licence (ISL), authorising the use of specific allocations of premium radio spectrum.
Both licences have been awarded for a term of 15 years, until 29 June 2031.