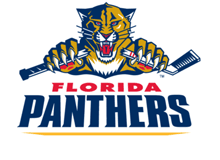 The Bahamas Ministry of Tourism (BMOT) recently inked a deal and new partnership with the Florida Panthers Hockey team. The partnership commenced with the Islands of The Bahamas being featured to thousands of fans and spectators, attending the Florida Panthers game against the Winnipeg Jets at the BB&T Center this past Saturday.
Throughout the evening, videos of the popular Bahamas destinations were showcased on large jumbo trons to a near capacity crowd of twenty thousand.

Patrons attending the game also registered their interest in vacating in The Bahamas with representatives of the BMOT, who also held a Bahamas exhibition.
"The Bahamas brand is a strong and viable one and we could not be more pleased than to work alongside a reputable, high-profile and successful brand like the Florida Panthers," said Greg Rolle, Sr. Director of Sales & Marketing & Sports for the BMOT.
"This new partnership signals our onward quest and deliberate marketing and positioning strategy to not only align ourselves globally with strong, vibrant brands but simultaneously, expose our incredible messages, people, culture and beautiful country to markets and audiences that fit our demographics mix" he said.
The partnership is the newest in several that the BMOT currently enjoys with some of the leading US sports brands and organizations including The Miami Heat, Miami Dolphins, Dan Marino, Tiger Woods, IAAF Organization, to name a few.
"The Florida Panthers are thrilled with this new relationship with the Bahamas," Panthers Vice President Greg Rieber said. "The Bahamas continue to reinvent tourism with a great experience that they can offer to our fans. We look forward to this partnership for years to come".
The historic game, not only for The Bahamas, also resulted in a pivotal historic moment for the Florida Panthers as they defeated the Winnipeg Jets, 3 to 1, as their right wing, 44 year old Jaromir Jagr, was named First Star of the Week and achieved the 3rd all-time goals scored in the history of the National Hockey League.
Florida Panthers are currently the leading hockey team in the Atlantic division and possible contenders for the upcoming Stanley Cup Finals.