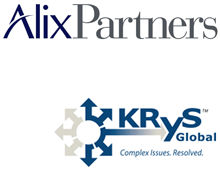 Nassau-based KRyS-Global and UK-based AlixPartners, joint provisional liquidators (JPLs) to the stalled Baha Mar resort project, have acknowledged the appointment of Deloitte as the receiver.
Commenting on behalf of the JPLs, Edmund Rahming, KRyS-Global and Alastair Beveridge of AlixPartners, said the team appointed in September by Supreme Court Justice Ian Winder to preserve and protect the assets of the project would now work closely with the receiver.
"Our role now is to work closely with Deloitte as the bank's appointed receiver with a view to exploring and deciding on the most appropriate strategic option in order to see the resort completed and open for business," Beveridge and Rahming said in a joint statement.