Source:
Date:
Updated:

AAA
Monday, June 22, 2015
Monday, June 22, 2015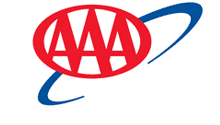 ORLANDO, Fla., June 2015 /PRNewswire/ — This summer is an ideal time to travel toEurope as the U.S. dollar is nearly equal in value to the euro, helping travelers stretch their vacation budgets further. In addition to warm-weather destinations across the U.S. and Caribbean, European cities including Rome, Dublin and Paris are among AAA's top vacation destinations this summer. According to the U.S. Office of Travel & Tourism Industries, the number of Americans traveling to Europe so far in 2015 has increased 2.4 percent over last year.

AAA's top international summer destinations are:
Cancun, Mexico
Punta Cana, Dominican Republic
London, England
Rome, Italy
Montego Bay, Jamaica
Dublin, Ireland
Paris, France
Vancouver, British Columbia
Nassau, Bahamas
Edinburgh, Scotland
"Now is an excellent time for travelers to plan and book their dream vacations to Europe, as favorable exchange rates make popular European destinations more affordable than in recent years," said Bill Sutherland, AAA Senior Vice President of Travel and Publishing. "After a harsh winter, Americans are also heading to warm weather destinations to enjoy the theme parks of Orlando and beach destinations across the U.S. and Caribbean."
As North America's largest motoring and leisure travel organization, AAA provides more than 55 million members with travel, insurance, financial and automotive-related services. Since its founding in 1902, the not-for-profit, fully tax-paying AAA has been a leader and advocate for the safety and security of all travelers. AAA clubs can be visited on the Internet at AAA.com.
Stay connected with AAA on the web via:
Twitter.com/AAA_Travel
Twitter.com/AAAnews
YouTube.com/AAA
Facebook.com/AAAfanpage
For more: PRNewswire.