Tax transparency will continue to dominate the financial landscape for the foreseeable future, according to a leading US tax lawyer, who has praised the efforts of The Bahamas' Ministry of Finance in positioning the jurisdiction ahead of the trend for greater disclosure and compliance.

Steven Cantor (pictured), managing partner of Miami-based law firm Cantor & Webb PA, said: "The Bahamas is headed in the right direction. You either act, and profit by change, or you get run over by it. The Bahamas wants to be known as a tax compliant financial centre that has assembled an excellent core of financial experts that can serve the private client and the funds industry extremely well."
"You have leaders who are champions for The Bahamas in this field," he continued.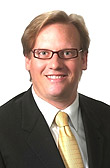 Cantor singled out Minister for Financial Services Ryan Pinder (left) for praise in particular, saying: "[He] has done an excellent job with regard to understanding the opportunities of being a tax compliant offshore financial centre and trying to position The Bahamas as a leader."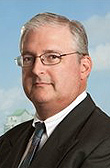 Cantor, along with partner at Cantor & Webb PA Arthur Dichter (left), addressed attendees at the Society of Trust and Estate Practitioners' luncheon, which took place this week at Nassau's British Colonial Hilton. They spoke of recent changes to US tax legislation and announced the creation of CW Tax Services Corp—a boutique tax consulting company launched by Cantor & Webb to aid US citizens with their reporting requirements.
The company is particularly focusing on American clients who are resident in The Bahamas, as the firm has been active in the jurisdiction for many years and has close links with the industry in Nassau. "Our firm has had a lot of very good friends on island for a number of years," said Cantor. "We work with lots of professionals here and I am always pleased at the quality of professional services. I am very optimistic [about the industry], which is why we have made a commitment that The Bahamas is our number one focus for these services."
Tax payers and financial institutions have been preparing for the Foreign Account Tax Compliance Act, which comes into force in January 2015, and familiarizing themselves with the recently updated voluntary offshore tax disclosure programmes from the US Inland Revenue Service. The heightened focus on regulation has prompted many to bring their affairs in order, according to Dichter, who says: "The current environment has created so much awareness."
Cantor agrees and says he has seen a marked shift in client priorities during his more than 30 years in the industry. "There is a healthy respect [among clients] for the fact that there are filing requirements and taxes to be paid and that it is much better to comply so that they can sleep easy at night."
cmorris@dupuch.com