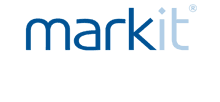 Miami, FL – October 13, 2015 – Cantor & Webb will work with Markit | CTI Tax Solutions to expand its offerings related to the classification and compliance with the Foreign Account Tax Compliance Act (FATCA) and the Common Reporting Standard (CRS).
This will enable broader representation for existing as well as new clients who need to comply with unprecedented levels of regulatory initiatives which are designed to promote tax transparency.

Markit | CTI Tax Solutions has a strong pedigree in the industry and has participated in numerous committees and working groups including the IRS Electronic Tax Administration Advisory Committee ("ETAAC"), the IRS Information Reporting Public Advisory Committee ("IRPAC"), the OECD CRS Working Group, and the HMRC FATCA Working Group.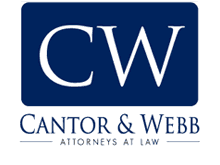 Cantor & Webb, an international tax and estate planning law firm focused on the representation of high-net-worth international private clients, maintains a global network of legal, accounting and trust professionals from a variety of offshore and onshore jurisdictions and has a team of dedicated and experienced multi-lingual professionals.
In press statement the law firm said: "Now, more than ever, clients need experienced advisors with a practical, global focus designed to assist them in successfully navigating these complexities."
Through Cantor & Webb legal representation and access to Markit | CTI Tax Solutions, Cantor & Webb will offer IRS audit support, 1441 and FATCA health checks, FFI registrations, legal entity reviews, documentation, withholding and reporting services including Form W-8 series fulfillment, Form 1042-S reporting, and Form 8966 reporting, and technology solutions to assist with 1441/QI, FATCA and CRS readiness/compliance.
Markit | CTI Tax Solutions attorneys, certified public accountants, and subject matter experts can work with Cantor & Webb under a Kovel agreement, with the goal of keeping all guidance subject to attorney-client privilege.