Source:
Date:
Updated:
Author:
Las Vegas Sun News
Wednesday, August 27, 2014
Wednesday, August 27, 2014
Robin Leach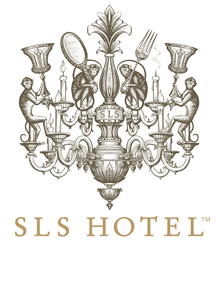 Tuesday, Aug. 26, 2014 (Las Vegas Sun News) – There were a number of eyebrow-raising moments during the star-studded gala opening of SLS Las Vegas over the weekend:
Where else than only in Las Vegas would you simultaneously see the prime minister of The Bahamas in the same hotel casino as notorious Girls Gone Wild founder [pictured] Joe Francis? Joe said that he'd been flown in from the California-Nevada border at Primm by SBE founder, Chairman and CEO Sam Nazarian's helicopter because of his continuing legal feuds with Steve Wynn.
…
I enjoyed caviar and champagne with [The] Bahamas Prime Minister Perry Christie, who told me that SLS will open one of its next hotels in the new Bahamar resort complex (not Bahamas). Gloria Estefan's husband Emilio Estefan was on the red carpet with Michael Jackson choreographer Jamie King, and they told me that they will be staging the show Gloria will headline for the opening celebrations of Bahamar on the new Bahamas Riviera.
This is an excerpt from Las Vegas Sun News as it appeared on August 27, 2014. For updates or to read the current version of this post in its entirety, please click here.

Continue reading this post >