Source:
Date:
Updated:

Fort Mill Times
Monday, June 10, 2013
Monday, June 10, 2013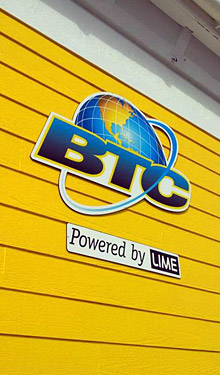 TAMPA, Fla. – Syniverse was honored with two 2013 Global Telecoms Business (GTB) Innovation Awards at the annual ceremony in London on Tuesday, June 4. The GTB Innovation Awards recognize innovative projects involving telecommunications operators and service providers around the world in association with their vendors and suppliers. This is Syniverse's sixth consecutive year being named a winner.
Syniverse and its customer Bahamas Telecommunications Company (BTC) were recognized together with a 2013 Innovation Award in the Business Service Innovation category for the use of Syniverse's IPX network and Real-Time Intelligence tools, which helped BTC grow ARPU among its users while increasing customer satisfaction.
Another 2013 Innovation Award in the Business Service Innovation category went to Syniverse and Telefónica S.A. to honor the success of Syniverse's Managed Services in helping the operator optimize its roaming business at 10 Latin America properties. The solution exceeded targets for roaming service launches set by the operator, helping to extend global reach for end users and grow revenues.

"We look forward to attending the GTB Innovation Awards each year to celebrate the work we have done with our customers and to learn more about the other exciting projects that are recognized as innovative," said Janet Roberts, Chief Marketing Officer, Syniverse. "We are very proud of the work we have done with BTC and Telefónica and look forward to expanding our relationships with them moving forward."
About Syniverse
Syniverse makes mobile work for more than 900 mobile operators, cable and Internet providers, and enterprises in over 160 countries. With unmatched expertise and more than 25 years simplifying the complexities of roaming, messaging and networking, Syniverse serves as the force at the center of the mobile communications universe, keeping people connected today and forging new connections for tomorrow. Nobody knows mobile like Syniverse. For more information, visit www.syniverse.com, follow Syniverse on Twitter or find Syniverse on Facebook.
Source: Fort Mill Times.