Source:
Date:
Updated:

Syniverse
Tuesday, June 3, 2014
Tuesday, June 3, 2014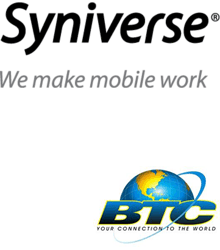 TAMPA, Fla.–(BUSINESS WIRE)–Syniverse today announced it has signed an agreement with Bahamas Telecommunications Company (BTC) to provide an LTE roaming trial environment that will enable BTC's transition to 4G roaming services. The agreement underscores Syniverse's position as an LTE leader and also builds on Syniverse's long relationship with BTC.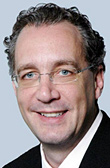 "Customer expectations for speed and stability are higher than ever, and it's critical that we're able to provide optimal experiences for our customers, whether they're at home or traveling," said Geoff Houston (right), CEO, BTC. "Our work with Syniverse is an important step to ensure we deliver on these expectations, enabling a seamless, trouble-free experience for our Customers as they roam from one LTE network to another."

Achieving LTE roaming is a complex challenge that requires testing to ensure the quality of roaming processes, such as diameter signaling, clearing and settlement, and customer-experience protection between one LTE network and another.
Syniverse has helped providers by conducting a series of end-to-end LTE roaming trials and deployments around the globe, including in North America where the company recently enabled the successful launch of international LTE roaming between two Tier 1 providers in the United States and Canada.
"Syniverse's LTE roaming trial environment is the perfect exercise for operators evolving their roaming services to 4G because they receive real-time insight on successes and roadblocks," said John Wick, Senior Vice President and General Manager, Mobile Transaction Services, Syniverse. "We are honored to be selected by BTC to assist with its transition and to expand on our successful relationship together."
LTE roaming enablement strengthens a longstanding relationship between BTC and Syniverse in which Syniverse has become BTC's preferred provider for roaming, messaging, network and real-time intelligence solutions. In 2013, the two companies were recognized for their collaboration with a Global Telecoms Business Innovation Award for the use of Syniverse's IPX network and Real-Time Intelligence tools, which helped BTC grow average revenue per user among its customers.
This latest agreement also expands on Syniverse's customer footprint in and commitment to the Caribbean and Latin America region. In December 2013, Syniverse announced a multi-year agreement with Puerto Rican mobile services provider Open Mobile to renew existing services and add Syniverse's IPX Network Solution and Diameter Signaling Service. Earlier that year, Syniverse opened a new customer support center in Costa Rica and announced it was helping 10 Telefónica operations in Latin America rapidly grow their global roaming footprints and increase traffic with Syniverse's Managed Services.
About Syniverse
Syniverse is the leading global transaction processor that connects more than 1,500 mobile service providers, enterprises, ISPs and OTTs in nearly 200 countries and territories, enabling seamless mobile communications across disparate and rapidly evolving networks, devices and applications. We deliver innovative cloud-based solutions that facilitate superior end-user experiences through always-on services and real-time engagement. For more than 25 years, Syniverse has been simplifying complexity to deliver the promise of mobility – a simple, interoperable experience, anytime, anywhere. For more information, visit www.syniverse.com, follow Syniverse on Twitter or connect with Syniverse on Facebook.