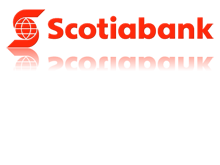 For the full year Scotiabank achieved record net income of $6,697 million compared with net income of $6,466 million in 2012.
Diluted earnings per share were $5.15, compared to $5.22 in 2012. This year had a net benefit of 7 cents per share related to non-recurring items in International Banking, while last year's results benefitted 61 cents from real estate gains. Adjusting for both these items, diluted earnings per share grew 10.2 per cent.
View or download the full report here.