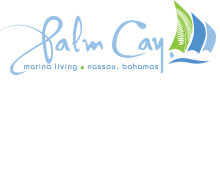 Palm Cay, the upscale waterfront development on Nassau's eastern shore, will host the 2nd Annual Bahamas Sports Fishing Network (BSFN) Boat Show April 27.
"We were proud to have been selected to host the first BSFN Boat Show last year when we had more than 30 boats for exhibit and sale," says Palm Cay marina consultant Brooks Russell.
"This year, given the interest already expressed and with our marina completely built out with 194 slips, we expect the number of boats to be more than double last year's. The timing is also perfect. The boat show that is set for the end of April is an excellent opportunity for both boat owners and those who are interested in seeing what is available just in time for the start of the summer boating season."

Russell said boats for sale will be in the range of 18-55 ft, with everything from centre console open fishing vessels with single outboard engine to elaborate sportsfish models.
"One of the important goals for us is to demonstrate that we don't have to go to a boat show in Florida to buy a boat; that we can choose from a good selection right here at a marina in Nassau and drive that boat away the same day, duty paid," says Russell.
"No airline tickets, rental car, hotel. Most of the boats will be in the water, tied up at the dock so serious buyers can request a sea trial with the current owner or captain onboard."
Smaller boats will be on trailers. Man o War Cay's Albury Bros will also have information on its 18-23 ft models on display.
Organizers say that in addition to food, music, fun and games for the family, there will be a number of sponsor booths, including Marlin Marine, Lightbourne Marine, Harbourside Marine and Phillips Sailmakers offering marine canvas and upholstery work, supplies, fishing gear, engine parts and boating accessories at special boat show prices.
Other vendors include Bertha's Ribs, Pirates Pub, Sands Beer, World Kayaking Club, art work by Jonathan Bethel and Spa Chateau Bahamas.
According to Palm Cay director of sales and marketing Zack Bonczek the boat show is one of several events set for the next few months at Palm Cay.
"With the largest number of slips of any marina in New Providence, Palm Cay is the perfect backdrop for boating-related activities and we plan to involve as many of our residents and marina tenants, as well as the local public to enjoy the boat show, fishing tournaments and a family catch 'n' cook event and more," says Bonczek.
"We have a full schedule of activities that will take us right through a very busy summer."
Palm Cay is a $200-million residential development at the eastern end of New Providence with townhomes, single family residences, condos, clubhouse, marina and pool.
Future plans calls for a boutique marina condo hotel and cottages, as well as full restaurant, fitness centre, tennis courts and other amenities.