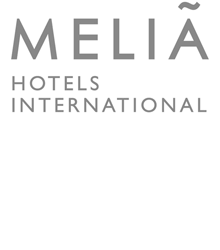 The chairmen of Baha Mar Ltd and Meliá Hotels International today signed an agreement for Meliá to operate the all-inclusive Meliá at Baha Mar, in the luxury leisure development Baha Mar.
On December 1, 2013, Meliá will take over the operation of the Meliá Nassau Beach Resort. The resort, featuring 694 rooms and multiple spaces for meetings and conventions, will be executing a renewal plan that will be completed by December 2014, without any interruption to the guest experience.

The refurbishment plan is focused on upgrading and adapting the hotel to Meliá's brand standards. Upon completion of renovations and simultaneously with the opening of Baha Mar, it will be renamed Meliá at Baha Mar.
Highlights of the refurbishment will be new restaurant concepts, updated pools and an enhanced lobby area.
"Meliá brings a wonderful, upscale name with global recognition and exceptional values to our brand portfolio at Baha Mar," said Sarkis Izmirlian, Baha Mar's chairman and chief executive officer.
"The company's expertise in the European, Latin American and Russian markets will further support Baha Mar in attracting a worldwide clientele. In addition, Baha Mar will be proud to offer Meliá's all-inclusive resort experience, which is a leader in one of the fastest-growing segments in vacation travel."
Gabriel Escarrer, chairman of Meliá Hotels International, noted that "the addition of the new Meliá Nassau Beach and the prospect of the future Meliá at Baha Mar being part, within a year, of one of the most ambitious hotel and leisure projects in recent decades, is a new source of pride for our brand, already present in 40 countries."
"Opening our first hotel in the English-speaking Caribbean, complementing our presence in the best vacation destinations around the world, is also a major achievement for Meliá Hotels International."
Obediah Wilchcombe, Minister of Tourism, said: "Our Ministry is pleased to welcome Meliá Hotels International to The Bahamas, where it will help to attract international visitors who prefer the convenience of an all-inclusive resort. Meliá Hotels International's global reputation for quality and guest service will be a tremendous asset as The Bahamas seeks to increase international air lift."
In addition to Meliá at Baha Mar, the portfolio of Baha Mar properties will feature other international brands including Rosewood Hotels & Resorts, Mondrian, and Grand Hyatt, all anchored by its centerpiece, The Baha Mar Casino & Hotel.
To celebrate this new partnership between the Bahamian and Spanish cultures, officially starting December 1, 2013, Meliá Hotels International will be offering an opening promotion, 'You say Flamingo, I say Flamenco,' extending a complimentary night stay at Meliá Sevilla with the purchase of three nights at Meliá Nassau Beach resort.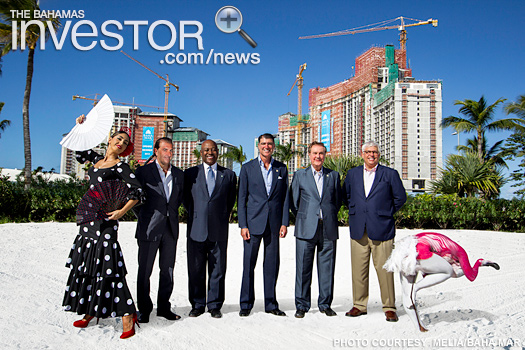 Pictured: (from left) Alvaro Tejeda, vice president North America Melia Hotels & Resorts; Obie Wilchcombe, Minister of Tourism, Bahamas Ministry of Tourism; Sarkis Izmirlian, chairman and CEO, Baha Mar; Gabriel Escarrer Julia, chairman Melia Hotels & Resorts; Tom Dunlap, president, Baha Mar. (Photo courtesy Meliá Hotels International/Baha Mar Resorts)