Source:
Date:
Updated:

JetSuite
Tuesday, November 12, 2013
Tuesday, November 12, 2013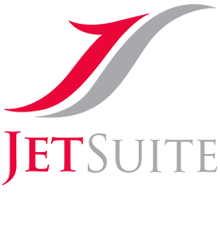 IRVINE, Calif., Nov. 11, 2013 /PRNewswire/ — JetSuite, the nation's fastest growing private jet charter company, has expanded service to include non-stop flights to popular locations in the Caribbean just in time for the holiday travel season. Passengers can now fly non-stop from the east coast to St. Maarten (TNCM), Anguilla (AXA), Turks and Caicos (MBPV), as well as Nassau(MYNN) and Eleuthera (MYEH) in The Bahamas on the JetSuite Edition Citation CJ3. These six-passenger aircraft can fly up to 2,000 miles, and offer free onboard WiFi, increased interior comfort and speeds up to 480 miles per hour.
"Our mission revolves around making private air travel accessible to more people than ever before, and offering an unprecedented level of transparency," explains JetSuite CEO Alex Wilcox. "Expanding our service to the Caribbean solidifies our position in New York, the busiest jet charter market in the world."

The first private aviation company in history to guarantee an online quote, JetSuite is also introducing enhancements to its JetSuite.com website that will make booking holiday travel even easier:
New Mobile Site – JetSuite passengers can now easily run a guaranteed quote on their mobile device while either on the go or while reclining in a JetSuite Embraer Phenom 100 or Citation Edition CJ3, all fully WiFi-equipped
Find Nearest Airport – Click on the "?" in the Instant Quote box on JetSuite's homepage to search for the closest airport within 25-200 miles of your desired zip code origin or destination. Hovering over the results will reveal the airport fees for each airport, so you can determine whether you'd like to select your airport based upon location OR price
And for those travelers hoping to snag a last-minute escape, JetSuite continues to offer its popular SuiteDeals on its Facebook page. Select destinations and one-way flights for the following day are offered at prices as low as $536. Keep in mind this price is not person; it's for the entire jet!
For more information, visit www.jetsuite.com or www.facebook.com/JetSuiteAir
About JetSuite
JetSuite's vision to provide the freedom and exhilaration of private air travel to more people than ever is realized through transparent pricing, efficient operations, acute attention to detail, acclaimed customer service, and industry-leading safety practices. Offering a WiFi-equipped fleet of the industry's most fuel efficient jets, the company continues to redefine private aviation. Under the leadership of CEO Alex Wilcox, a JetBlue founding executive, JetSuite is rated Platinum by ARG/US, the highest possible safety rating in the private jet industry. In 2013, the FAA's 2012 Diamond Award of Excellence and National Air Transportation Association's Five Star Award were both bestowed upon JetSuite for the achievements of the company's highly regarded maintenance department.