Source:
Date:
Updated:

Fuelstream
Wednesday, July 31, 2013
Wednesday, July 31, 2013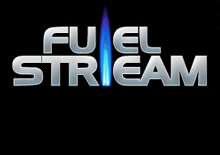 SUNRISE, Fla., July 31, 2013 (GLOBE NEWSWIRE) — Fuelstream, Inc. (OTCQB:FLST) ("Fuelstream" or the "Company") announced today that Paul Major has accepted an engagement by the Office of the Prime Minister of the Bahamas, to be the Chairman of a new committee. As a result of Mr. Major's acceptance, he has tendered his resignation as a member of the Board of Directors of the Company. Mr. Major commenced his appointment on July 29, 2013.

Commenting on his appointment Mr. Major stated: "This new government engagement is likely to be quite demanding for me and, though I regret having to leave the Fuelstream Board, I will continue to work with the Company as an advisor and consultant which can prove to be a positive development for Fuelstream and its growth plans for the Caribbean. I have enjoyed my position on the Board and regret my departure, but will continue to support Fuelsteam in its future endeavors. I wish the Company the best success in the future."
About Fuelstream
Fuelstream is an operating fuel logistics company that concentrates its supply chain management efforts in the distribution of aviation fuel to corporate, commercial, military, and privately-owned aircraft throughout the world. Currently, a majority of the Company's fuel and related services are concentrated in the sourcing, purchase and delivery of (Jet-A) fuel "into the wing" of private and commercial aircraft at various airports. With offices in Sunrise, Florida and Johannesburg South Africa, the Company intends to supply a variety of ground services either directly or through its affiliates, including concierge services, passenger and baggage handling, landing rights, coordination with local aviation authorities, aircraft maintenance services, catering, cabin cleaning, customs approvals, and third-party invoice reconciliations. For more information please visit www.thefuelstream.com.
Safe Harbor and Forward-Looking Statements
This press release contains certain forward-looking statements regarding possible future circumstances. These forward-looking statements are based upon the Company's current expectations and assumptions and are subject to various risks and uncertainties that could cause actual results to differ materially from those contemplated in such forward-looking statements including, in particular, any risks and uncertainties with respect to the Company's operations, as well as those contained in the Company's quarterly, annual, and periodic filings with the Securities and Exchange Commission. Actual results, events, and performance may differ. Readers are cautioned not to place undue reliance on these forward-looking statements, which speak only as to the date hereof. The Company undertakes no obligation to release publicly any revisions to these forward-looking statements that may be made to reflect events or circumstances after the date hereof or to reflect the occurrence of unanticipated events. The inclusion of any statement in this release does not constitute an admission by the Company or any other person that the events or circumstances described in such statements are material.
Investor Relations
(954) 423-5345