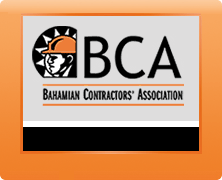 The Bahamian construction industry is showing signs of growth as it battles to recover from the recent worldwide economic downturn, according to project manager at Carib Construction Alvin Lewis.
Lewis, who has over 25 years experience in the sector, says his company is seeing a slight improvement in business and thinks this growth will continue.
"The construction business has been in a recession like everything else," he said.
"It is starting to rebound now though. We are seeing a better year than the previous one."

Family firm Carib Construction was established in 2006 by three brothers. The bulk of its business is construction of private homes, but the company has also been involved in public infrastructure projects, commercial properties and second-home construction on the Family Islands.
To encourage further growth, and the long-term stability of the sector, Lewis would like to see more of an emphasis on training.
He believes that the level of skill in the industry could be improved by making educational courses more widely available and encouraging entry level workers to gain qualifications.
He praised the work of the Bahamian Contractors Association (BCA) in providing a range of training resources.
"You have a lot of people [in the industry] who opt not to educate themselves, but to operate as hands-on tradesmen. That is one of the problems," Lewis said.
"The BCA is trying to educate us and pull everyone up."
"People will be more prepared entering the industry because of this training. It is not a short-term solution; it is a long-term fix."
Photos courtesy Carib Construction & Project Management.
cmorris@dupuch.com