Source:
Date:
Updated:

GlobeNewswire
Friday, February 22, 2013
Friday, February 22, 2013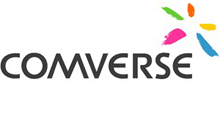 WAKEFIELD, Mass. Feb, 2013 (GLOBE NEWSWIRE via COMTEX) — Comverse CNSI +0.93% announced today that Bahamas Telecommunications Company Ltd. (BTC), a leading provider of multi-play services in the Bahamas and a subsidiary of Cable & Wireless Communications PLC, has successfully deployed the Comverse ONE Real-Time Billing & Active Customer Management solution to support its business transformation and optimize its new 4G infrastructure for new service enablement and monetization, together with Comverse SMSC and USSD services.

With a single service-agnostic product catalog to accelerate time to market of new offers and promotions, Comverse ONE will help ensure that BTC maintains its leadership position when the Bahamas market gets deregulated. Advanced real-time capabilities support targeted marketing, improved segmentation and an enhanced, personalized customer experience. With Comverse ONE, BTC will be able to sustain competitive differentiation with an ability to seamlessly move towards convergence, in line with the C&W group's strategic vision.
In conjunction, BTC added new value to key network assets by introducing Comverse SMS and USSD (Unstructured Supplementary Service Data) solutions to power an array of innovative capabilities such as prepaid data services activation over USSD to enhance the user experience and ease of ordering new services.
"We chose Comverse for this major business transformation because of the breadth of their portfolio and the proven performance of their products and service throughout the longstanding partnership between Comverse and the LIME group within Cable & Wireless," said Marlon Johnson, Sr. Vice President for Marketing & Communications at BTC. "Highly attuned to our vision to provide an exceptional user experience, Comverse's solutions make the most of our new 4G network's powerful capabilities – differentiating our service, and giving us a competitive edge as we prepare to adopt new connected business models."
"The entire prepaid customer base was migrated to Comverse within just a few quick hours, a rapidity that foreshadowed the speed and agility gained by the operator. BTC now launches promotions in a single day – just a small fraction of the time it used to take them," said Raman Abrol, Managing Director, Caribbean and Latin America at Comverse, the global leader in telecom business enablement through service innovation and smart monetization provided by a rich portfolio of BSS, Mobile Internet, Value Added Services, IP Communications and Professional Services.
"The synergies, agility and operational efficiencies that BTC gains by adopting BSS, mobile Internet and value-added services from Comverse's comprehensive portfolio unleash the value of their network, giving BTC a significant competitive edge."
Learn more about Expanding Your Connected Horizons. Contact us for information about Comverse's presentations, demos, special cocktail event and more at Mobile World Congress 2013 – and to schedule a meeting with us there.
About the Bahamas Telecommunications Company Ltd. (BTC)
BTC is the exclusive mobile operator in the Bahamas, as well as a leading provider of fixed-line and broadband services. The company currently has approximately 123,000 fixed line customers, 388,000 mobile customers and 19,000 broadband customers.
About Comverse
Comverse is the world's leading provider of telecom business enablement solutions that support service innovation and smart monetization through a rich portfolio of BSS, Mobile Internet, Value Added Services, IP Communications and Professional Services. Comverse's extensive customer base spans more than 125 countries and covers over 450 communication service providers serving more than two billion subscribers. The company's innovative product portfolio enables communication service providers to unleash the value of the network for their customers by making their networks smarter. Comverse's solutions are available in a variety of delivery models, including on-site, cloud, hosted and managed services. Comverse is ranked number 55 in PwC's Global 100 Software Leaders list. For more information, visit www.comverse.com.
Statements included or incorporated by reference in this press release may contain "forward-looking statements." There can be no assurance that any forward-looking statements will be achieved, and actual results could differ materially from forecasts and estimates. Important factors that could affect the company include the risks described in the section entitled "Forward-Looking Statements" Item 1A, "Risk Factors" and elsewhere in the company's Registration Statement on Form 10 filed with the SEC on October 10, 2012 or in subsequently filed periodic, current or other reports. The company undertakes no commitment to update or revise forward-looking statements except as required by law.