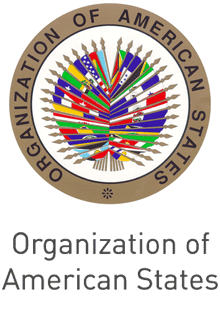 A delegation of Caribbean officials responsible for the development of the small and medium-sized enterprise sector participated in the Annual Conference of the Association of Small Business Development Centers (ASBDC) that took place in Orlando on September 9-13, 2013. The event was held in the context of the project "Establishment of Small Business Development Centers (SBDCs) in CARICOM Member States" implemented by the Department of Economic and Social Development of the Organization of America States (OAS).
The Caribbean delegation included thirteen representatives from the five countries that are participating in the process of adapting de Small Business Development Centers (SBDCs) model -Barbados, Belize, Dominica, Jamaica, and St. Lucia- who also participated in meetings with representatives from Mexico and Central America to share their experiences in adapting the SBDC model to the realities of their own countries.

The Annual Conference of the ASBDC brings together more than 1,400 Small Business Development Center (SBDC) professionals, trainers, consultants, managers and administrative personnel, and offers a wide variety of training opportunities including over 130 workshops, training sessions, roundtables, general sessions, working luncheons and an Exhibit Hall, equipping small business consultants with the professional development they seek to continually enhance services to small businesses and aspiring entrepreneurs.
The Caribbean representatives also had the opportunity to participate in the Small Business Network of the Americas (SBNA) Sister Center Workshop, organized by the United States Department of State. The workshop took place on September 11 and brought together representatives of small and medium-sized enterprise support institutions from across the Western Hemisphere and directors of U.S. small business development centers (SBDCs) to explore ways they can create international sister center partnerships under SBNA.
For more information, please visit the OAS Website at www.oas.org.