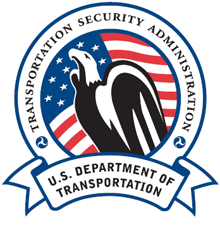 The Bahamas has signed a Co-operation Memorandum on pre-clearance security with the United States, to facilitate easier travel between the two countries.
Minister of Foreign Affairs Fred Mitchell met with Victoria Reeder, deputy assistant administrator for the Transportation Security Administration's Office of Global Strategies to sign the agreement. Also present was Charge d' Affaires of the United States Embassy in The Bahamas John Dinkelman and Minister of Transport and Aviation Glenys Hanna-Martin.

"These efforts will not only facilitate smooth operations of travel between Bahamian pre-clearance airports and American airports but will also enhance security capacity for passengers, employees and other stakeholders involved in the air transportation industry," said Minister Mitchell. "With tourism being the primary industry in our country, the experience of our visitors also includes travel to and from their destination."
The Bahamas is one of only five countries in the world to have US pre-clearance privileges.
"The alignment of security measures and procedures will ensure that The Bahamas and the USA continue to enjoy the benefits of exchange inherent to our countries' proximities to each other," said Mitchell.