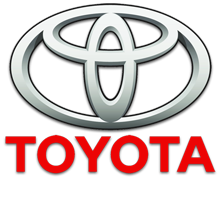 Around 1,500 Toyota Motor Corp officials and special guests from throughout the Latin American and Caribbean region will arrive in Nassau February 27 aboard the Celebrity Constellation cruise ship.
The Bahamian delegation includes Frederick Albury, managing director of Executive Motors, Toyota's official distributor in The Bahamas since 1992.
This exclusive cruise marks the 60th anniversary of Toyota Motor Corp's presence in the region.
According to Albury: "This is a major milestone in Toyota's ongoing relationship with the region. It is a truly special moment for the Toyota family, and there is no better way to commemorate the occasion than by enjoying the natural beauty of The Bahamas."