Source:
Date:
Updated:

PRNewswire
Wednesday, July 25, 2012
Wednesday, July 25, 2012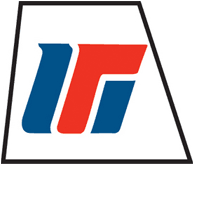 NASSAU, Bahamas, July 24, 2012 (GLOBE NEWSWIRE) — Ultrapetrol (Bahamas) Limited (Nasdaq:ULTR) (the "Company"), an industrial transportation company serving marine transportation needs in three markets (River Business, Offshore Supply Business and Ocean Business), today announced the sale of a further 14 wet and dry barges to a third party in Colombia. The barges are scheduled for delivery starting at the end of 2012 and extending through the second quarter of 2013. This sale will provide the Company with proceeds of $20.3 million, of which 50% will be advanced by the buyer. With this sale, the yard is fully employed until the end of the first quarter of 2013.

In addition, the Company provided a brief update on its operations and EBITDA expectations for the remainder of the year. In the River Business, levels in the High Paraguay River have recovered and it is currently expected that iron ore shipments will continue as normal until October 2012.
In the Offshore Supply Business, the first newbuilding from a shipyard in India, the UP Jade, is arriving in Rio de Janeiro, Brazil next Friday, July 27, 2012 and will be delivered to Petrobras on a four year charter at a rate of $33,000 per day. As previously announced, the Company is currently under firm negotiations with Petrobras to renew the contracts for three of its PSV's that expire in 2012, each for four year periods at increased rates. These new contracts are expected to generate a combined increase in earnings of approximately $8.0 million per year.
The Company expects 2012 adjusted EBITDA to be between $60.0 and $66.0 million (including the EBITDA resulting from the firm sale of 24 barges which will be built for a third party and that will be leased to the Company as previously reported).
About Ultrapetrol
Ultrapetrol is an industrial transportation company serving the marine transportation needs of its clients in the markets on which it focuses. It serves the shipping markets for containers, grain and soya bean products, forest products, minerals, crude oil, petroleum, and refined petroleum products, as well as the offshore oil platform supply market with its extensive and diverse fleet of vessels. These include river barges and pushboats, platform supply vessels, tankers and two container feeder vessels. More information on Ultrapetrol can be found at www.ultrapetrol.net.
Forward-Looking Statements
Our disclosure and analysis in this release concerning our operations, cash flows and financial position, including, in particular, the likelihood of our success in developing and expanding our business, include forward-looking statements. Statements that are predictive in nature, that depend upon or refer to future events or conditions, or that include words such as "expects," "anticipates," "intends," "plans," "believes," "estimates," "projects," "forecasts," "will," "may," "should," and similar expressions are forward-looking statements. Although these statements are based upon assumptions we believe to be reasonable based upon available information, including projections of revenues, operating margins, earnings, cash flow, working capital, and capital expenditures, they are subject to risks and uncertainties. These forward-looking statements represent our estimates and assumptions only as of the date of this release and are not intended to give any assurance as to future results. As a result, you should not place undue reliance on any forward-looking statements. We assume no obligation to update any forward-looking statements to reflect actual results, changes in assumptions or changes in other factors, except as required by applicable securities laws.
This news release was distributed by GlobeNewswire, www.globenewswire.com