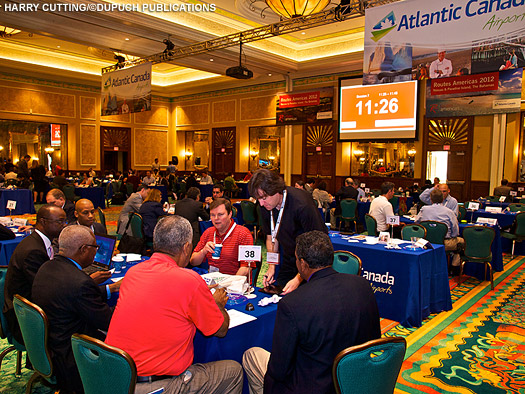 Delegates are invited to network and mingle in the main hall at the event, which is being hosted by the Nassau Airport Development Co (NAD) and runs February 19-21 at the Atlantis Paradise Island resort.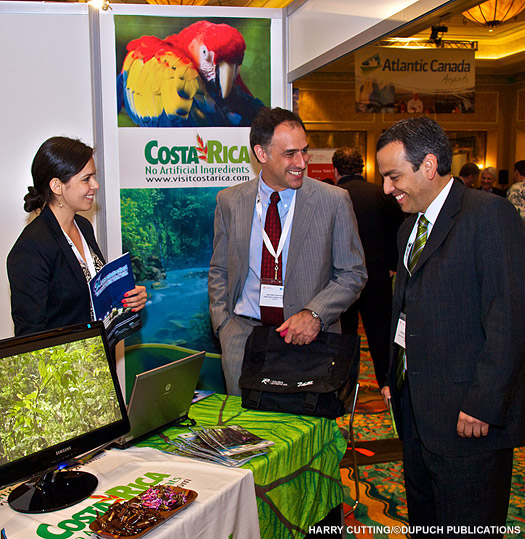 Mariana Garita Fournier (far left), marketing representative for Costa Rica's Institute of Tourism, is one of the exhibitors at the conference. "This is our first time attending a Routes event. We are pleased to meet with important airlines for us, such as Alaska Airlines and COPA," she said.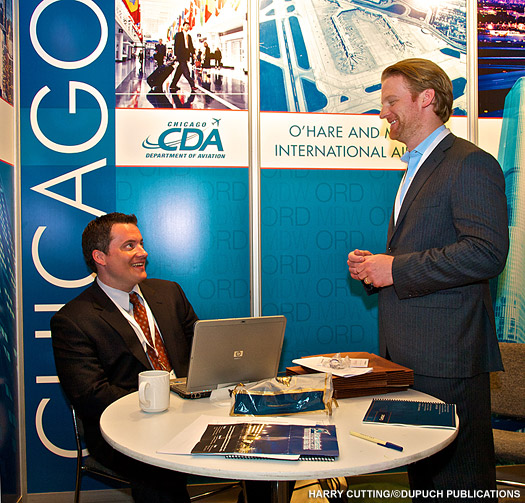 Another exhibitor Shawn Kinder (right), senior vice president of Ricondo & Associates, an aviation consulting firm representing Chicago's O'Hare International Airport, said: "We attend all the Routes events. They are good exposure for us. The regional ones, like this one, are small and efficient programmes. It gives us one more chance to see our clients. We have 10 appointments lined up for today. We're happily busy."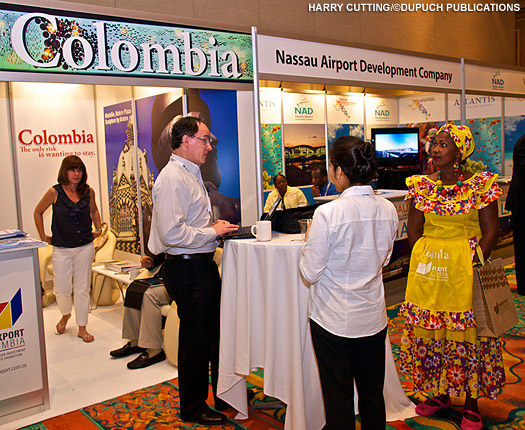 "We are keen to expand our reach more into the northern Caribbean and Mexico, and then into Europe. We are aggressively seeking airline partners," said a tourism specialist representing Proexport Colombia, Colombia's tourism and business investment promotional organization.