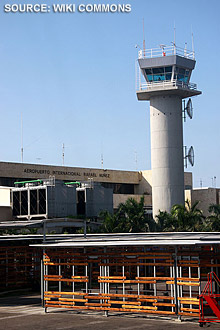 This year's Routes Americas conference host Nassau Airport Development Co (NAD) has officially handed over to Cartagena de Indias, Colombia, the host destination of Routes Americas 2013.
The only route development event for the entire Americas region will take place February 10-12 in Cartagena, and will be hosted by Cartagena-Rafael Nuñez International Airport (left) and supported by its stakeholders Cartagena Tourist Board and PROEXPORT Colombia.
Cartagena, world heritage city and gateway to the Colombian Caribbean, has seen a recent rise in tourism, as overall visitor numbers to Colombia grew by 14 per cent in the January-June period of 2011 compared to 2010.
Rafael Nuñez International Airport is located within the city limits and receives more than 220 direct national flights every week, allowing more than 700 international flights to connect to Cartagena from other cities in Colombia.

The airport is the fourth largest in Colombia handling over two million passengers for the first time in 2010 and this figure is set to grow even further in 2012.
The terminal redevelopment currently underway will expand capacity to more than 3.5 million passengers annually.
Speaking at the official handover ceremony, which took place on Tuesday in Nassau at the fifth Routes Americas event, Campo Elias Terán, the Mayor of Cartagena, referred to the increase in passenger traffic and the current airport development project.
"All this good news has brought us to The Bahamas and to Routes Americas 2012, not only to look for new partners, who wish to be a part of this growth with us, but also to invite them to enjoy one of the most fulfilling experiences that the Caribbean has to offer in Cartagena de Indias. We look forward to welcoming you in 2013 when we shall be the host of this
important event."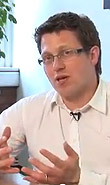 "After such a successful event here in Nassau we are eagerly awaiting next year's event in Cartagena," said Nigel Mayes, vice president and commercial for Routes. "We are expecting record numbers to come to the event in Cartagena; it is one of the world's most beautiful cities with a fascinating history. Delegates will be able to come to one event and discuss market opportunities for North America, Central America, South America and the Caribbean."