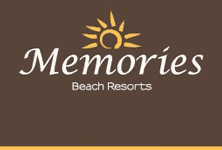 TORONTO, ONTARIO–(Marketwire) – Blue Diamond Hotels and Resorts has announced today an agreement to bring its renowned Memories brand to the Bahamas. Distinctively located on a powdery white sand beach, on the sapphire shores of the Caribbean Sea, the hotel will be the premier all-inclusive resort on Grand Bahama Island.
The property will undergo a multimillion dollar rebuild, transforming the beach front hotel into a 5 star deluxe all inclusive designed resort for families, couples and golf enthusiasts. The 460 suites will open in early 2013 under the name of "Memories Grand Bahama Beach & Casino Resort". With a wide variety of facilities including a modern sports bar, 5 unique dining experiences, teen's club, kids club with a themed aqua park, Golf and a Casino, the hotel will become a premier destination playground in the Bahamas.
Jordi Pelfort, Managing Director of Blue Diamond commented that "We are extremely excited to be in the Bahamas and particularly Grand Bahama Island. The unique differentiation inherent in the Memories Brand along with the distinct friendliness and flavor of the Bahamian people will help us to grow tourism to the island."
Complete details along with a specific opening date for the new hotel will be announced in November.
About Blue Diamond Resorts:
A rapidly growing resort company with 9 hotels totalling 5025 rooms in its portfolio owns and manages hotels in 6 outstanding Caribbean destinations. In 2013, other highlights will include the opening of Memories White Sands in Jamaica and Memories Punta Cana in the Dominican Republic. We remain focused on being a leader in the development and management of all inclusive resorts with a special attention to detail.