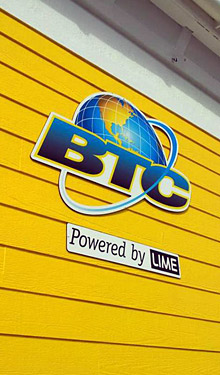 The Bahamas Telecommunications Company (BTC) is set to relaunch its Enterprise package of products aimed at the business community within the next few months.
According to the company's senior vice president of Commercial and Family Islands, Tellis Symonette, the launch will greatly enhance the connectivity of business across The Bahamas, making it easier for them to connect with clients at home and abroad.
"There is a whole lot more we can do for our business customers," said Symonette during a recent seminar hosted by the Bahamas Institute of Financial Services (BIFS). "We have a major winter launch planned for Enterprise–new products, new pricing and a new structure. This is a major initiative."
Since it was privatized in April 2011, BTC has committed to upgrading the broadband service throughout The Bahamas and invested $45 million in launching its high speed 4G network.

Symonette said the company was working to make it easier to do business in The Bahamas–increasing connectivity between islands, so that those businesses with headquarters in Nassau, but with offices scattered throughout the archipelago, could communicate more effectively.
"Data is crucial for your business, so we want to make sure we are able to connect you. That puts you on a level playing field when it comes to technology connectivity."
He also highlighted the company's $3-million investment in improving telephone services allowing roaming users of the Verizon and Sprint networks to use them while in The Bahamas.
"When people come to The Bahamas they do not want to feel disconnected," he said. "We have all the major carriers covered with our networks."
cmorris@dupuch.com