The last of the Ministry of Agriculture and Marine Resources' Family Island Agribusiness Expos took place in Marsh Harbour, Abaco, last weekend.
The initiative seeks to bring awareness to the importance of agriculture and fisheries and to increase meaningful participation by consumers and producers.
As well as Abaco, events this year were held in New Providence, Eleuthera, North Andros, Long Island, San Salvador, Grand Bahama, Bimini, South Andros, Mangrove Cay, Exuma and Inagua.
Agriculture and Marine Resources Minister Lawrence 'Larry' Cartwright was the featured speaker at the Abaco event's opening ceremony. (Click photo to enlarge. More photos after the jump)
BAIC executive chairman Edison Key (centre) and his wife Kathy (right) at the Abaco Agribusiness Expo last weekend. (BIS Photo/Gladstone Thurston)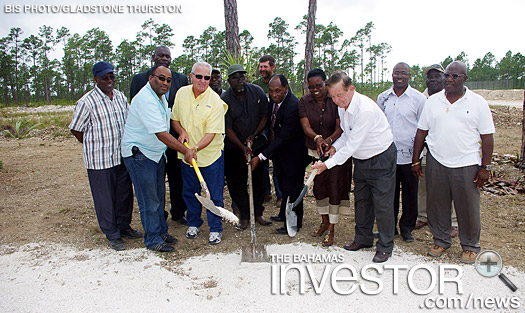 BAIC executive chairman Edison Key and senior executives join community representatives in breaking ground for the South Abaco Farmers Association's headquarters. (BIS Photo/Gladstone Thurston)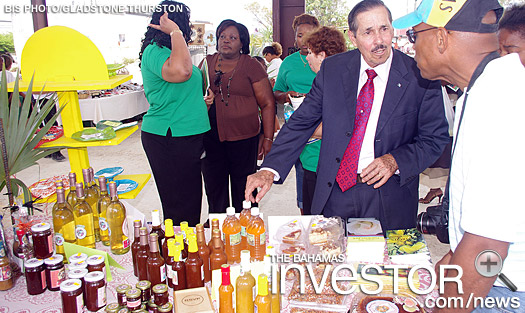 Agriculture and Marine Resources Minister Lawrence 'Larry' Cartwright (left). (BIS Photo/Gladstone Thurston)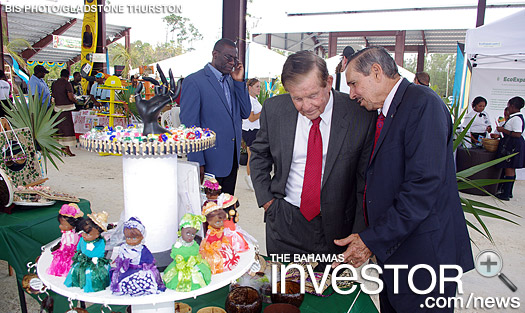 Agriculture and Marine Resources Minister Lawrence "Larry' Cartwright (left) and BAIC executive chairman Edison Key at the Abaco Agribusiness Expo. (BIS Photo/Gladstone Thurston)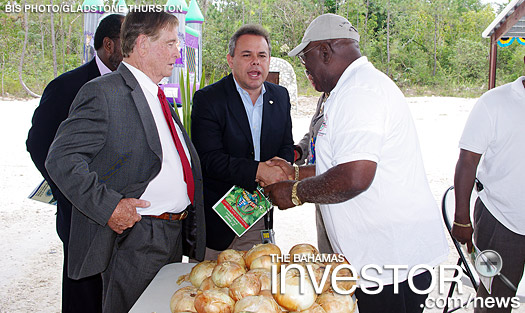 The new IICA representative for The Bahamas Manuel Messina (centre) is introduced to farmers during last weekend's Abaco Agribusiness Expo. (BIS Photo/Gladstone Thurston)